Bring Back the Loaded Potato Skins at Chili's
49
people have signed this petition.
Add your name now!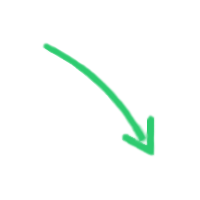 49

people

have signed.

Add your voice!
Maxine K.
signed just now
Adam B.
signed just now
The basic purpose of this petition is to convince the Tex-Mex chain, Chili's, to bring back their Loaded Potato Skin dish. The dish was recently taken off of their menu. I understand this petition sounds silly, but please let me explain.
First, let us talk about why bringing back the Loaded Potato Skins would be beneficial for the company, Chili's. The company's Loaded Potato Skins are delicious, and that fact is undeniable. According to a Huffington Post article, dated in the summer of 2012, Chili's had the best potato skins when compared to other dining chains in the U.S., such as T.G.I. Fridays and the Hard Rock Cafe. So why stop serving the best? (http://www.huffingtonpost.com/2012/06/21/best-worst-potato-skins-chain-restaurants_n_1609086.html)
Second, and this is where I might lose some of you (if I haven't already), Chili's Loaded Potato Skins create happiness. I understand that this is difficult to prove, as happiness is very subjective. However, please let me attempt to explain myself. I live in New Mexico, and am currently in college. I have lived in New Mexico most of my life. About once a month, ever since I was a child, I used to go to Chili's with my mother. Every time we went, we would normally (roughly) order the same appetizer and dessert: the Southwestern Egg Rolls and the Molten Lava Cake. Personally, I was never a fan of either. I hate the taste of chocolate, and the taste of the egg rolls didn't stand out to me. Our entrees would vary from a burger, to ribs, to salmon, based on what we were in the mood for. Then Chili's introduced the Loaded Potato Skins (or I finally took notice to them after wanting a different appetizer for quite some time. I honestly cannot remember when Chili's introduced the Loaded Potato Skins.). As a person who loved potato skins, but hadn't found a version of them that plainly stood out, I got curious and ordered them. It was love at first bite. They were perfect. They made me happy. Every time I went to Chili's, after discovering the delectable item, I always made it a point to order them. They were my favorite thing from the menu. They made me happy. Then I went off to college. While in college, I got a part time job. Every single time I got paid, I went to Chili's and asked for an order of Loaded Potato Skins. It was how I celebrated feeling more grown up: by remembering and experiencing one of the things that made me happy as a kid. Yes, I was growing up and becoming an adult, but the Loaded Potato Skins still made me happy and I knew that they always would. To be honest, it's a little hard to explain why they made me happy; they just did. Sometimes, when I've had a bad day or I felt down for some reason, I would go to Chili's and order the Loaded Potato Skins and they would make me feel better. By this time, the person who deals with take-out orders had my order memorized.
Then, sometime in March I believe, I went to my go-to Chili's branch and asked for a order of Loaded Potato Skins to go. I had just gotten paid. She said okay, and put the order in. Then someone from the back came out and asked her why she put in an order for Loaded Potato Skins. That's when I learned that Chili's had taken the delectable treat off of their menu. I ended up leaving Chili's with nothing, something that I had never done. At first I got angry. I was looking forward to the Loaded Potato Skins for quite some time now and had been busy doing homework for a straight week. It was supposed to be the time I rewarded myself. And I couldn't do that. After about an hour of feeling relatively angry, it hit me: they were gone. The Loaded Potato Skins that I loved were gone. My happy food was gone. My escape was gone. I understand that it's odd to have a specific food bring you happiness, but understand that humans are not simple. There is stuff that cannot be explained. I kind of felt empty, knowing that I would never taste them again. They were gone.
The reason why I started this is in part to bring the Loaded Potato Skins back. Above that, it is to bring happiness back. Whether we're willing to admit it or not, we all have that one thing that makes us happy no matter what. It could be a food, it could be a thing, it could be a person. Regardless, we all have something like this. We all deserve keep something like this. We all deserve to keep our happiness. In the common world, the act of keeping happiness has begun to be harder and harder. The world is getting harsher and harsher as we know it. Places are becoming less safe. People feel more alone than ever. The world is dark. Humans are struggling to be happy. No one can deny this fact. But happiness still must exist in the world. It offsets all of the evil. This petition serves as a symbol for happiness, and if it succeeds, it will serve as a symbol that happiness shall always prevail. This isn't political, just a matter of happiness. Please sign this petition to make happiness prevail and bring back on of Chili's most delicious dishes.
And to Chili's- The world is constantly changing, and so are companies and restaurants. It happens. But please help us prove to the world that happiness isn't dead. Bring back the Loaded Potato Skins.
IT'S MORE THAN JUST A DISH; IT'S A STATE OF MIND!