BRING BACK THE CIRCLE TO TV SCREENS AUSTRALIA WIDE
279
people have signed this petition.
Add your name now!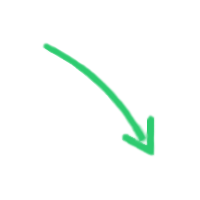 279

people

have signed.

Add your voice!
Maxine K.
signed just now
Adam B.
signed just now
We the undersigned believe that the cancellation of the television program "The Circle" by the Ten Network has destroyed the important ratio of Australian content on daytime television. The Circle graced our TV's for 30 months and one can only hope it will again very soon. 


"The Circle" and it's Executive Producer Pam Barnes, provided Australian viewers with a program that discussed social, cultural, political and community issues in a respectful, honest and carefree way. They treated the audience with respect, intelligence and performed powerful and impactful interviews with people from a broad cross section of the community. 
This program was a platform that introduced and promoted Australian music, theatre, inventors, entrepreneurs, medical experts, comedians, chefs, restaurants, actors, charities, events, causes, fashion designers, manufacturers and horticulturalists just to name a few.


With the demise of this show we lose a very important information source that is crucial to a country that is fast losing its National identity in a sea of imported American programs which have little relevance to Australian audiences. This was a unique way for Australians to have an interactive program that spanned the nation, yet made us feel part of a close knit community. 
It provided information and emotional support to people who otherwise felt isolated.


We appeal to the management of Network Ten to please reconsider your decision and bring back "The Circle" Pam Barnes and her team, and to give audiences back their right to a program produced by Australians for Australians. 

And to every person who ever graced the set of "The Circle" a huge thankyou for doing a sterling job and we love and miss you all so very much xx
Posted on behalf of all the thousands of Australians living here and overseas that want our 'The Circle' returned to our TV and Computer screens. 
Circlers please jot this number down 0296 501010 (Channel Ten Sydney). I have called quite a few times this past week. 
When answered you ask for ' The Programming Dept' and when you get through to a recorded message (no-one ever ever answers so if a little shy, no probs) please leave your message of discontent.
You can say what you like (no swearing lol) about The Circle's demise and how it affects you personally. These messages are heard and if enough of us keep doing it surely someone will take notice. So that's the plan for the upcoming week if you can manage it. PLEASE TRY. We all want and need The Circle returned in any way, shape or form. The more messages they receive the more they will take notice and listen to the masses/viewers!!! 

After Ten you could also try Channels' Seven and Nine asking them to pickup The Circle in any format they so desire but with some/all of our hosts. 
Channel Seven Sydney 02 877 77777
Channel Nine Sydney. 02  9906 9999
Sponsor
Mums and dads of Australia and all the loyal viewing public that want this fabulous show returned to our TV screens.
Links
The Circle Fan Page
https://www.facebook.com/groups/270988739644808/