Bring Back The 4400!
92954
signers.
Add your name now!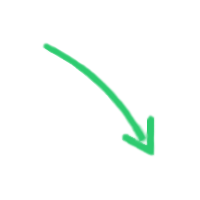 92954

signers.

Almost there!

Add your voice!
Maxine K.
signed just now
Adam B.
signed just now
Objective: Requesting that a network or leading streaming platform aid in reviving the cult classic series 'The 4400'.
In 2007, die-hard fans wept over the unexpected cancellation of The 4400; an Emmy nominated series that ran for 4 seasons on the USA Network (2004 - 2007). The show had one of the most compelling premises during that time: 4,400 people were abducted from different parts of the world, in different decades, altered with special abilities, and were ALL returned at the same time to Seattle Washington in present day. Not to mention, they hadn't aged a day since being abducted. Watch the trailer: Here
Intriguing, right?! Great premise paired with an all star cast. Just to name a few: Jacqueline McKenzie (Netflix's Pine Gap + Stan's Romper Stomper series), Academy Award Winner Mahershala Ali (Moonlight + Marvel's Luke Cage) Patrick Flueger (NBC's Chicago P.D) and Laura Allen (Sundance TV's Hap and Leonard + FX's American Horror Story: Cult)

Sadly, The 4400 was in the cross-hairs of the 2007 Writers Guild Strike and resulted in a crushing season 4 cliffhanger finale that fans never recovered from. Flash forward and we're in an era where beloved classics or shows deemed gone-too-soon can be revived for any given reason. Gilmore Girls, anyone? How about The X-Files, Twin Peaks, Arrested Development, Full(er) House, Will and Grace, and now, Murphy Brown! The 4400 has unfinished business and deserves its proper time in the light once again. Thinking big, it can even spawn off a "4400 universe" comprised of series/films; which will satisfy longtime fans and will usher in a new generation of viewers.
The cast and producers are supporting this campaign by way of signatures/personalized comments (at the foot of this page) along with their participation in Bring Back The 4400 efforts, such as: a call-to-action video, a cast reunion home video, as well as a trending Q&A with fans on Twitter. As a humble-brag, we even gained a petition signature and Twitter support of William Shatner!! His official signature timestamp and comment can be found below, as well.
For a show that ended in 2007, it says a lot when fans and stars unite to revive it. Will you be the one that Brings Back The 4400?
Sincerely,
Jordan Ray Allen - - Instagram @JordanRayAllen | Facebook.com/JordanRayAllen

Please SIGN and SHARE this petition with fellow fans and don't forget to join the conversation on social media by using the hashtag #BringBackThe4400
We're also on Facebook: Bring Back The 4400

CAST, PRODUCERS, and ALLY Signatures:

1.Jacqueline McKenzie (AKA Diana Skouris) wrote "We wanna come back!" | Signature #345 | June 8, 2015 8:58 PM
2. Kaj-Erik Eriksen (AKA Danny Farrell) wrote "Bring back the show! I need to eat." | Signature #595 | June 9, 2015 8:51 PM
3. Maira Suro (Executive Producer) wrote "100% agree!!!" | Signature #642 | June 10, 2015 5:01 AM
4. Megalyn Echikunwoke (AKA Isabel Tyler) | Signature #643 | June 10, 2015 5:13 AM
5. Joel Gretsch (AKA Tom Baldwin) wrote "Bring it!" | Signature #652 | June 10, 2015 1:20 PM
6. Jenni Baird (AKA Meghan Doyle) wrote "I played Meghan Doyle Season 4!!" | Signature #717 | June 11, 2015 11:24 PM
7. Richard Kahan (AKA Marco Pacella) wrote "I for one wanna see Marco and his sweet new abilities!" | Signature #846 | June 12, 2015 5:00 PM
8. Craig Sweeny (Producer) | Signature #872 | June 12, 2015 11:09 PM
9. Laura Allen (AKA Lily Tyler) wrote "Let's shoot!" | Signature #946 | June 13, 2015 2:28 PM
10. Graeme Duffy (AKA Brady Wingate) wrote "I played Brady Wingate one of the Theory Room Guys." | Signature #964 | June 13, 2015 5:45 PM
11. Laura Behr (Choreographer) | Signature #908 | June 13, 2015 3:41 AM
12. Stephen R. Phillips (Songwriter) wrote "I co-wrote the theme song for the show…>Still one of our best themes…A really great show!" | Signature #965 | June 13, 2015 6:13 PM
13. Amy Berg (Writer) wrote "Happy to write more episodes of this! Still one of my favorite gigs. :) " | Signature #965 | June 13, 2015 6:18 PM
14. Brennan Elliot (AKA Ben Saunders) | Signature #969 | June 13, 2015 6:47 PM
15. Paul G. Day (Editor) wrote "Some of my best work I did on this series." | Signature #971 | June 13, 2015 9:25 PM
16. Yves Simoneau (Pilot Director) wrote "I keep thinking, what really happened? Where are they all now?!" | Signature #983 | June 14, 2015 12:11 AM
17. Jen Grisanti (CBS/Paramount | Vice President of Current Programs) wrote "Bring it back!" | Signature #1037 | June 14, 2015 1:12 PM
18. Peter Coyote (AKA Dennis Ryland) wrote "Dennis Ryland could return!" | Signature #1074 | June 14, 2015 5:00 PM
19. Jeffrey Combs (AKA Dr. Kevin Burkhoff) wrote "The world is in trouble. It needs The 4400 to survive. Kevin Burkhoff's scientific research must continue! And he has to reunite with Tess!" | Signature #1067 | June 14, 2015 4:44 PM
20. Garret Dillahunt (AKA Matthew Ross) wrote "Matthew's dead, but....you never know." | Signature #1100 | June 14, 2015 7:10 PM
21. Chad Faust (AKA Kyle Baldwin) wrote "Abducted. Returned. Changed. Cancelled. Resurrected." | Signature #1174 | June 15, 2015 5:50 PM
22. Michael Narducci (Writer) wrote "So many questions that demand answers... and such an amazing cast." | Signature #1249 | June 17, 2015 3:46 AM
23. Brooke Nevin (AKA Nikki Hudson) | Signature #1332 | June 18, 2015 7:43 PM
24. Billy Campbell (AKA Jordan Collier) wrote "Welcome to Promise City | Signature #4502 | July 2, 2015 2:31 AM
25. William Shatner wrote "Let the 4400 live on again! My best, Bill." | Signature #4923 | July 5, 2015 3:11 AM
26. Sandra Baier (Props) wrote "Was a crew member that so enjoyed working on the show and was so disappointed it was cancelled by the writers strike. Let's bring it back!" | Signature #5376 | July 5, 2015 11:29 PM
27. Conchita Campbell (AKA Maia Rutledge-Skouris) wrote "Can't wipe this smile off my face! This is awesome. Bring back the 4400, lets do this." | Signature #14333 | September 29, 2015 2:57 AM
28. Tristin Leffler (AKA Cassie Dunleavy) wrote "I played Cassie Dunleavy on the show and I'm dying, just like everyone else, to find out what happens next! Let's do this!! | Signature #17121 | October 8, 2015 10:05 PM