Bring Back Swamp People
23
people have signed this petition.
Add your name now!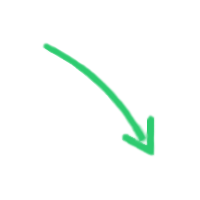 23

people

have signed.

Add your voice!
Maxine K.
signed just now
Adam B.
signed just now
Swamp people did tell history. For example, it told the history of alligators and where you can locate them among other knowledgeable history on how to study the water and know if an alligator is near by or not. The reason you would want to know if a gator is near by would be because if you or someone is swimming in an area where there could possibly be a gator someone swimming looks like a fish in distress to the gators and will draw the gators attention. They teach you all of what I am describing on Swamp People. The show also teaches you about the Cajun way of life. It is necessary to hunt and kill most wild animals, the reason for that being if we don't hunt gators and other wild animals they will get over populated and start attacking humans and more wild animals would be going into peoples yards looking for food and even kill our own pets because the wild animals will be overpopulated. You would have learned this from the show. Some unintelligent people want say it is bad for kids to watch, PLEASE! That is the last thing you should be worrying about a kid seeing. In my opinion, it is good for a kid to watch shows like these because humans are not at the top of the food chain. These shows educate them on important things that they could use in life if they were to ever need to. You might be asking "like what?". Well I have given some damn good reasons already but let me enlighten you some more! With this show they can learn where and how to shoot an alligator or any other wild animal if they feel threatened and have the need to. Hunting is a way of life it has been around since the cavemen. This is HISTORY! Grow up if you don't want your kids watching something where the poor vicious wild animals get killed, and don't let them watch it if that's how you feel. Swamp People is teaching a lot and telling a lot of history. If you think they are tortured you're wrong. Every hunter does their best to make that one shot count because in most cases you only have one shot. The animals drop dead and don't feel anything. Dogs and cats and any other animal found in your common house are not at all like the animals you find in the wild. It's "kill or be killed" with more than half of the wild animals you may come across in Deserts, forests, rain forests, grasslands, and other areas. If you ignorant people that signed the petition to make Swamp People go off air were to really sit down and watch these shows that you are disowning you may learn something. The History Channel needs to bring Swamp People back and bring more knowledgeable shows like these to the History channel!
Sincerely, a true viewer of Swamp People and shows similar.