Bring back Scooters
24
people have signed this petition.
Add your name now!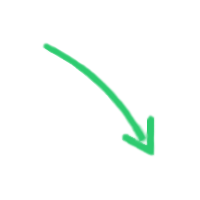 24

people

have signed.

Add your voice!
Maxine K.
signed just now
Adam B.
signed just now
We, the students of Mercersburg, petition to reinstate the privilege to ride scooters to classes during the school day. 
"My scooter has been my singular mode of independent transportation this year besides walking, and as long as the privilege isn't abused, riding a scooter is a good way to get around, and a good way to get much needed exercise for some people. If you are a pedestrian, that means that you walk to class. While we applaud you for going the slow route in this hectic, technologic age, you may want to look at the facts first. Riding a scooter goes about twice as fast as walking. Therefore, students who regularly walk across campus of far distances won't need to rush or be late for their next period if they choose to scooter. It is also stated in the Blue book that "students are permitted to maintain and ride bicycles on the campus" (Blue Book 19). If we are trying to ban scooters during the day, then we should have to ban bicycles. They are exactly the same thing for its purpose. Scooters cruise around at roughly the same speeds as bikes, but only scooters can stop quickly and walk when the sidewalk becomes too crowded. Falls from bicycles are also far more dangerous than falls from scooters, and bicycles are allowed during the school day. The scooter's light weight adds to its handiness by eliminating the need to lock it up. You can pick it up, fold it, and walk to class. Despite the convenience of a scooter, we understand that there a safety concerns with its use. As long as we don't ride too fast and weave in and out of people; avoid cracks, potholes and rocks; we have somewhere to put them (bike racks); we don't ride them in school buildings, only to and from; and we are respectful when we ride about the streets, then it is a choice and a right we should have. Mercersburg can have rules about it and compromise with the students. We do our work in class, get to school on time and pass things and as far as I know teachers have not had any complaints, otherwise we would have heard about it. If we can get to class on time safely, then it should not matter how we get there."
P.S. This is is just a brief summary of our petition so you guys know what you signed for on A.B.'s list, so he has all the signatures. This may not be a big deal to you but it is in the scooter community, thanks for your support! 
Links