Bring Back Rev. Roy Thomas! #BringBackRoyAchen
661
people have signed this petition.
Add your name now!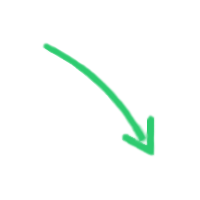 661

people

have signed.

Add your voice!
Maxine K.
signed just now
Adam B.
signed just now
To Rt. Rev. Dr. Joseph Mar Thoma Metropolitan and Rt. Rev. Dr. Issac Mar Philoxenos
Respected Metropolitan & Diocese Bishop,
We are deeply saddened to hear about the excommunication and termination of our dearest Vicar, Rev. Roy A Thomas effective July, 2016. We were also distressed to know that his family's membership from the Mar Thoma Church was revoked. Through this petition, we request that this decision be reconsidered and revoked, permitting Roy Achen to continue his term till 2018 at St. Thomas Mar Thoma Church of Delaware Valley.
We understand that Rev. Roy Thomas has been requesting for a posting in Dallas for the last few years so that he can be closer to his aging parents and his family. While there are four positions available within Dallas, his requests have been constantly denied in the past. We also recognize that when Vicars from Kerala are appointed at the church, they are posted for the majority of their ministry within Kerala. Accommodations and exceptions are made to Vicars whose spouses are working to ensure that their family lives aren't significantly impacted through every posting. So, for Rev Roy Thomas to request for one posting, in his 17 years of ministry, to be in Dallas is a request that should have been considered or at least discussed with him. Understandably, since the request for a posting in Dallas so that he can be closer to his aging parents was not discussed or honoured, led him to look at options outside the church after his current term for which the church took disciplinary actions and expelled him and his family from the church. Rev. Roy Thomas and his young family had to vacate the church parsonage and find temporary accommodations within one week.
Unfortunately the Mar Thoma Church Leadership did not have any prior discussions with Rev. Roy Thomas to discuss the situation before the decision has been made to terminate him. Since then, the Diocese and the Church has not been in communication with him which is not a reflection of the Church's values and principles of love, forgiveness and compassion. We understand that the Delaware Parish was not even consulted leaving the parish without a Vicar in less than one week. The process has not been fair to Rev. Roy Thomas and his family and we expect that members of the clergy be treated with respect and dignity.
Rev. Roy Thomas is the first Vicar from North America who was appointed into Mar Thoma Clergy and has served North American parishes for over 17 years, making him one the most senior Vicars from North America. Through his ministry, he has influenced, encouraged and motivated many of youth from North America to step up and lead within their church and the Diocese. Rev. Roy Thomas is a Vicar who is admired and greatly respected by young and senior members of the church.
Rev. Roy Thomas and his wife, Dr. Rachel Thomas has served the church faithfully through these past 17 years. Their ministry which has spanned over several parishes in the US and in Canada has been a blessing to the Mar Thoma community. Their passion for Christianity and love to God was reflected in their outreach to various members of their parish who were struggling on a personal front. They instilled the values and principles of the Mar Thoma Church by encouraging and motivating youth to make a difference by leading within their church. They ensured that the church community was engaged at all levels and made themselves available by leading Bible Study Groups, prayer meetings and making themselves available at all times to not just the members of the parish but to their local community in the area where they lived. In an age where technology has a significant predominance in our daily lives, Rev. Roy Thomas has used technology and his in-depth knowledge of the Bible to his advantage to communicate and reach out to the youth and adults equally. Their lives have truly touched many and are a reflection of being a true follower of Christ. Rev. Roy Thomas and Dr. Rachel Thomas through their ministry have exemplified Christianity and is a shining beacon for the Mar Thoma Church.
The sudden decision to excommunicate Rev. Roy Thomas and his family from the church has shaken many members, including the younger generation, who have been blessed by their ministry. Such decisions, now and in the future, could discourage many members (young and old) from participating in the Church thereby jeopardizing the future of the Mar Thoma Church in North America. We humbly request that Rev. Roy Thomas and his family be reinstated back into the church where a open, transparent discussion can occur on Rev. Roy Thomas possibly serving one of the churches in Dallas for one posting.
We invite each and everyone who have had the opportunity to interact with Rev. Roy Thomas (provided you advice, gave his time to listen to you, had him pray for you or your loved ones) and have been blessed by his ministry especially in the regions he was posted to kindly express your concerns & voice over this serious matter that have severely impacted Rev. Roy Thomas's ministry. The intent is not to disrespect the Mar Thoma Church and we kindly ask you to respect both parties involved and refrain from offensive language or abuse.