Bring Back Our Bins!
146
people have signed this petition.
Add your name now!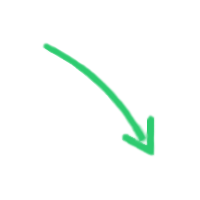 146

people

have signed.

Add your voice!
Maxine K.
signed just now
Adam B.
signed just now
Students - please read and be aware that you signing this petition could help your local area and also help prevent your residential property from the unwelcome intrusion of vermin.
Not many people know that landlords are only responsible for ensuring the exterior of the property is fully protected from potential vermin intrusion. Once they are inside, due to poor waste management or tenant lifestyle - it is your responsibility as a tenant to remove them.
PLEASE DO NOT IGNORE
Liverpool City Council has recently made some changes to the collection of waste from the Kensington Fields area. All wheelie bins have been withdrawn from the area and replacement bins will not be provided or sold to either residents, tenants or landlords. Other areas in Kensington have also now been added to this list including areas around Holt Road.
Liverpool City Council advise that it was becoming impossible for waste management operatives to carry out their work due to the narrow alleyways and the continual congregation of wheelie bins at the alley gate access areas.
This I find hard to believe - they have worked this way for years, and even then they don't do a great job, littering the streets and missing bin collections anyway! Bins are never put back where they were found and as a result many residents end up with no bin at all! As residents, we are informed to leave the bins at the alley gate entrances so that the bin men do not need to walk all the way down the alleys to collect them - can Liverpool Council make up their minds!? What many people do not know is that the binmen are from private companies, where the Council have outsourced the waste management who run their companies at a profit, when the local residents suffer with the consequences of poor waste management.
There were also increasing concerns that, as the wheelie bins were being left in alleyways all week, they were being used by burglars for access into rear yards. If a burglar wanted to get into a yard - they can simply climb over without the aid of a wheelie bin. Just another excuse.
However Liverpool City Council is also aware of the potential impact reverting to a purely bin bag collection service could have on the vermin population in the area. (Look out! Here comes the financial gain for the Council!)
They have, therefore, negotiated a deal to secure good quality, hard wearing, static bins which can be placed in the rear yard for the storage of waste during the week. The tenants will then be able to remove the bags from the bin and transfer to the appropriate collection site on the appropriate day. With the bin remaining in the rear yard at all times this will also reduce the risk of the bin being stolen and avoid it being used by burglars to gain entrance into the rear yard of your properties.
UPDATE - the above was incorrect information sent from a council employee, the bins are no longer available which means either tenants or the landlord (depending on the HMO status of the property) have to acquire the bins themselves.
The problem I have with this is that the area is predominantly tenanted by students, who look to save money in what ever way they can. This is going to include the standard of black bags to store their rubbish during the week. Students get through a lot of rubbish during the week, a lot more than a family or normal residential tenants, which will overrun the back yards. The standard of bag used will be just as important, otherwise a week's worth of mouldy and rotten food dripping through the yards and down the alleyway will do NOTHING to help with the vermin.
Overnight, the bags will be left at the end of the alleyway where the bin men will have to dispose of it, bag by bag, in the morning. Hopefully the cats and rats in the area won't have attacked the unprotected waste overnight.
Liverpool Student Homes would like to encourage all landlords to ensure that they support their student tenants keep their property and its environs as clean as possible and believe that providing an external bin is integral to this aim.
With that in mind Liverpool City Council has agreed that Liverpool Student Homes landlords / agents can order a bin for each of their properties at a cost of £8 per bin. (AGAIN INCORRECT INFO FROM THE COUNCIL DIRECTLY!)
We already pay Council Tax which pays for our waste disposal/collection services - and they are now expecting us to pay for our own bins despite it being the Council's responsibility to ensure waste is managed and disposed of efficiently.
Now, Local authorities have duties to collect and dispose of waste. How they fulfil these duties is important for local people and the wider environment. Decisions taken on how to manage household waste impact on expenditure. Those decisions also influence the type and quality of service people receive and how people and the environment are protected from pollution from waste in the future. The decisions local authorities make are influenced by their budgets and how they take account of European and national legislation and policy guidance.
The point to be clear on in the above statement is the word "BUDGET". Liverpool City Council poorly manage their budget and have therefore decided to charge it's residents again for their waste services while decreasing what the Council actually provide in the form of waste management. This is not the only thing that the Council have decided to charge for recently when they cannot competently manage Liverpool now. They also now charge for pest control services due to the rise in pest/rat reports from local residents. The privatisation of the waste collection has now spurred the council themselves to start making money at the expense of the local people.
It's utterly absurd and will only increase the number of vermin, health and safety issues not only for residents but for the bin men, and will only lead to further rubbish being left in the alleyways themselves and at the access points.
Come on Liverpool City Council - what are you thinking?! Give us back our wheelie bins!
If we reach the 1000 signature mark - we will take this to the local councillor to action further. Please help us!

UPDATE: http://www.liverpoolecho.co.uk/news/liverpool-news...
Council are now offering "Old Style" bins to residents in Tuebrook with the same problem, well at least 100 of them - why not Kensington?! No further bins have been delivered since this article.
UPDATE: Alleyways are falling into disrepair and not being repaired by the council, collapsed drains and rubbish left behind derelict properties. Plenty of rat excrement piling up as well, due to collapsed drains being used for nests. Photos, that I have taken personally while visiting properties in Kensington Fields can be found here, some of which are actually from behind our office on Holt Rd:
https://1drv.ms/f/s!ApJmjv7CCIkzhPddCbJ0ej2YXpzk7A

Please sign! The problem will only get worse! We have to at least get the council to repair the alleyways and get pest control to rid the area of rats once and for all. Or at least try!!
Another point is that landlords are working tirelessly in recent years to provide modern homes for the people of Liverpool - spending £100,000s and more, to update the old run down buildings that are now over 100 years old, ensuring they are modernised and insulated, having to pay £350 for a licence (whole other story!), and adhering to more and more new legislation. The Council are not keeping up to their own standards and responsibilities but demanding landlords do their bit. As a local resident, I personally am sick to death of paying council tax only for services to be removed, and the quality of the areas that we live in slowly getting worse, covered in litter due to a lack of public bins, and waste management being contracted to private companies who we cannot hold responsibile. It's awful to see. The council are meant to work with communities, not make them worse.

The landlord licensing funds have so far - from what I have seen - been used only for a handful of inspections, and a branded council car! We have over 120 properties, 2 of which have actually had an inspection. That's 120 x £350 - £42,000 from us alone as a lettings agency. Get another 10 agencies - and that's half a million pounds or there abouts.
£500,000 would go a long way in rebuilding those alleyways and helping the local residents ridding themselves of the vermin problem.
There has recently been a media enslaught of the Kensington area - and I am ashamed to have seen this happening so openly. Blaming students, blaming local residents but not actually getting to the bottom of the issue - collapsing drains and alleyways, the infrastructure of the area cannot cope - this is the council's responsibility not the landlord's.
HELP US MAKE PEOPLE AWARE OF THIS ISSUE - FIGHT THE COUNCIL - WHERE IS THIS MONEY GOING? THEY MUST TAKE RESPONSIBILITY!!