Bring back Myyearbook
53
people have signed this petition.
Add your name now!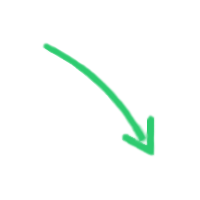 53

people

have signed.

Add your voice!
Maxine K.
signed just now
Adam B.
signed just now
We are all familiar with Myyearbook.
The site that we once used to play games, read Mymag and just chatted with people for the sake of chatting, not looking for hook ups/sex.
This petition has been created in hopes that the only people who can make the changes that are ever so sought after will heed us and make it happen; the admins.
The following has been emailed to the admins already;
"Remember when myyearbook was active and about making friends and having a good time?
Well now that it has turned into Meetme, its become hard to make friendships. Meetme is treated and seen as a dating/hook up site. 90% of the people on here are are looking for one thing; sex.
There are many pedophiles, people lying about their age, and under aged preteens/teens.
Also there are a vast number of bots advertising adult sites that use fake photos and target men by posting things such as 'hey you're cute come talk to me here' and post links to other sites in the comment.
Not only that but there are also alot of fakes. Fake photos etc. The validation through phone was a nice start to prevent bots (though somehow they're still on here) but it doesn't cut down on the rest.
I suggest requiring people to make signs. By either taking a photo with their full name they use on meetme or their member link.
Permanently banning people posting sexually explicit photos and statuses would be great too.
I've been on this site when it was myyearbook and I loved Myb's concept. Mymag was my favorite.
You guys should bring mymag back or create something similar like forums perhaps?
I just hate how meetme has turned into something awful and sex oriented when myb was so fun and innocent.
Please heed this.
It'd be wonderful to see this site return to how it was before the name change. I understand that this site can also be used for romantic relationships but the misconception that everyone has is that its strictly for such.
If you could fix the things mentioned above, I and many others, would be very happy with this site.
Even if you cannot, at least consider the validation of identity/forums/mymag.
My email is shylabro@gmail.com, i have website management experience and I would honestly love to get on board with the meetme team to better this site so everyone can enjoy it.
Thanks for reading this."
If you agree with the changes I am trying to get the admins to make, please sign.
Once a good number of people have shown their support, I will submit it to the admins.
*Also, if any of you ave any suggestions you'd like for me to input to the admins, you may also feel free to email me.