Bring Back Lara Croft
18
people have signed this petition.
Add your name now!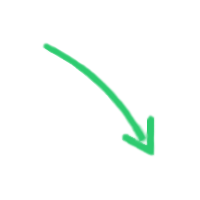 18

people

have signed.

Add your voice!
Maxine K.
signed just now
Adam B.
signed just now
Lara Croft was once a different character to who she is today. Tomb Raider (1996), blew gamers away with its cutting edge technology and the star of the show, one of the first female action-adventure leads, become a icon. The original Tomb Raider sold 5.65 million copies, with Tomb Raider 2 topping it with 7.53 million. Is it any wonder the top 3 selling Tomb Raider games are classics? Those games were gold. Now the games just seem to bend to gaming norms. I guess that's what they call business.
As time went on, Tomb Raider lost its way. The Angel of Darkness was the breaking point for Eidos, who give the right to develop Tomb Raider games to Crystal Dynamics, liquidating the original developers Core Design. Lara Croft was changed forever. Some of fans would argue this game was simply a masterpiece that was rushed out too soon; I myself rank this as the best Tomb Raider game made.
Fast forward to 2013, and bam, who's this? Who is this impostor claiming to be Lara Croft? What? No dual pistols? Bow and arrow? Huh? There was no doubt with the 2013 reboot that Lara had changed big time. Sure, it is a reboot and she is younger, but there is no way she relates to the original Lara Croft.
Many fans would argue that there was no need to have such a dramatic change in Lara's personality. I agree. The problem with the trilogy was not Lara's character. This petition is not to tell Crystal to change the Tomb Raider series back, but to become more ambitious with the Lara Croft side series. I think this is fair, and you can help simply by putting your signature down. We are very grateful that Crystal Dynamics even considered making this series for us old fans, but we would like a proper third-person Lara Croft game with a story that features the original Lara Croft we all know and love.