BRING BACK KINSHUK MAHAJAN as RUDRA in Naagin2!!
1011
signers.
Add your name now!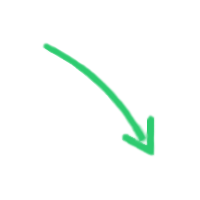 1011

signers.

Almost there!

Add your voice!
Maxine K.
signed just now
Adam B.
signed just now
Bring Kinshuk Mahajan back as Rudra in Naagin 2 Rudra of Naagin 2 is not just a character but the lead character and best friend of Shivaangi! When they were first going to introduce him they created a hype saying he was going to be Shivangi's love interest and that there would be a love triangle but till date we didn't get a proper DraShiv romantic scene and had to tolerate so half baked couple in the name of romance, forget romance these people didn't even give a proper light hearted scene between DraShiv as friends if not couple how can anyone think of revenge only 24x7 but nevertheless Rudra's charm made up for the lack of those bonding scenes . After Rivanya's exit we the fans of Naagin series had given up on the idea of watching season 2 owing to the repetitive and bland story line but then entered Kinshuk Mahajan as Rudra who added some life to this nearly doomed show which was only living on the success of season one. As time passed and episodes aired we couldn't help ourselves but grow emotionally attached to his character and yes we prefer his friendship with Shivangi over Rocky's romance with Shivangi. If the cvs had planned to kill his character from the beginning then why make us fall in love with him only to kill him in the end? Is this how you kill the protagonist without even letting him fulfill his purpose in the show? Like seriously? This is just not done and is very disappointing from the show's side! So as a fans this is our humble request please bring Kinshuk Mahajan as Rudra back in Naagin 2! We cannot accept his death, no not at all so bring him back!
One more Reason is DraShiv . Since Day 1 They left an Unforgettable Impact on everyone's heart . Every Scene of them had some Specific Spiritual meang which made them Not only Made for each other But also One Divine Couple . We can give several Symbolic scenes where DraShiv were shown as True Soulmates . So How Can One Soulmate be dead when Another one is still alive ?
Every stage every part of them given a perfect husband wife relation without Tieing knot. They are absolute couple without physical relation. Why to separate them for the name sake relation. Please unite them as Drashiv introducing as life partners from previous birth.
Bring Back Kinshuk Mahajan . Give us Our Rudra back ..Give us Our DraShiv Back