Bring Back Intervention
75
people have signed this petition.
Add your name now!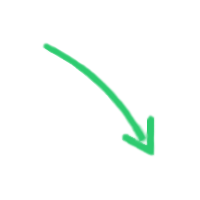 75

people

have signed.

Add your voice!
Maxine K.
signed just now
Adam B.
signed just now
Dear to whom this my concern,
We, the scholars and staff of the Gwinnett School of Mathematics, Science, and Technology (GSMST) humbly petition against the school's administrative team's idea to cut out everyone's Intervention period for 48 days (March 3- May 14) and make it a 45 minute class. We kindly request that the administrators continue the intervention period and take out the 45 minutes extra period that you were planning and just add 4 minutes to each period that is being done around the county at other high schools.
We all know GSMST is a very challenging high school and the students and staff deserve a time to rest our minds. Removing the intervention period will bring a plethora of more tension upon the students and faculty. It would make it a very long and rigorous day for them. We all have to commute vigorously in the mornings and afternoons already and clubs and activities are also being extended. Most students who live far away will get home around 6 pm now. This also brings upon another ginormous amount of mental and physical weight. Intervention was the time everyone could lift all these immense burdens off their shoulders. The teenagers of GSMST will get crankier and this will tear down their love for this school. Freshman and sophomores still have a long way to go and it would possibly even make most mad for the rest of their two or three years. That is, if they are still here by then. Juniors and Seniors of this prestigious school would love to leave with a smile.
Removing intervention will not help with any of these presented scenarios. Also, students already in intervention will lose the opportunity to get the extra help they need to pass their classes. GSMST is known to be rigorous, but with also the proper amount of support. Taking intervention away would practically be taking away the support that is keeping a sufficient amount of people on par. We know that the teachers who support this new change think students who do not have intervention just like to cause trouble and fool around. However, this is part of just relaxing. It's not fooling around if people just want to walk around with their friends and have a couple laughs before they have to go through another rough three periods. Nothing illegal is being done, we just want to relax. Intervention rejuvenates the students of GSMST and taking our only glimpse of freedom away will deteriorate the school's community.
Sincerely,
Thing 1 and Thing 2