BRING BACK HOT WHEELS ACCELERACERS
6449
signers.
Add your name now!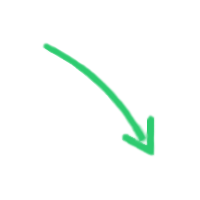 6449

signers.

Almost there!

Add your voice!
Maxine K.
signed just now
Adam B.
signed just now
Fans: if you're ever going to sign one petition to bring it all back, this is the one. Demand is higher than ever and Mattel has taken notice. We have leverage. Please do your part and sign the petition.
Are you ready for the race of a lifetime?
We've been ready for 17 years now.

Hot Wheels AcceleRacers may have been on Cartoon Network for a fleetingly brief time in 2005, but the serialized story of street racing, robots, aliens, and scores to settle has stuck with fans of all ages.
Who could ever forget the sleek cars of Vert Wheeler and the Teku, the muscle behind the Metal Maniacs, or the robotic terror of Gelorum and the Racing Drones? With rich lore, fast-paced action, and relatable and realistic characters, this series has remained in the hearts and minds of all that loved it years ago, and could be easily crafted for another generation to enjoy.
"Son, we need to talk."
AcceleRacers was canceled in 2006, leaving everyone on a brutal cliffhanger, wondering what would've happened next. Since then, Mattel has opted to do nothing with the property; we are seeking to change that.
We believe that the time to get planning for its return is right now, for many reasons.The market for AR merchandise is the most competitive it's ever been. AcceleRacers cars sell for more than almost all Hot Wheels ever made outside of Redlines. Endless Car Culture and Retro Entertainment waves will satisfy many collectors, but there is an entire market of 20-something's that has remained loyal and waiting despite not ever being given any sign of hope. A lot of cash is being left on the table.
The property has a built-in dedicated community ready to go. AcceleRacers paint jobs were recently featured in Hot Wheels Infinite Loop and Hot Wheels Unleashed, and a quick search online shows that this led to a lot of traffic for both games. YouTubers have AcceleRacers-dedicated channels that get thousands of views, Facebook groups have thousands of members, and the AcceleRacers Reddit has over 8,000 members despite no new content being provided to them in almost two decades. This is a very loyal fanbase.
The existing movies have built-in models and liveries that could be used for immediate new releases. Three popular and timeless Hot Wheels models, the Deora II, Sling Shot, and the '70 Plymouth Roadrunner all were featured prominently in AcceleRacers with paint jobs that have never been turned into an actual toy. Deora II alone has had 22 different releases since AcceleRacers was canceled. A single release of the model in the paint job already created for the movies would prove that the demand is there. Instead, people with talent are making their own customs of this and other AcceleRacers models and selling them for hundreds online. This could be cashed in on with no risk.
Nostalgia sells. 00s kids have money now that they're moving into their first and second jobs, and are making purchases of their childhood toys in droves. Things like the return of Samurai Jack and a pair of previously-forgotten Spider-Men have shown that if you put effort into the properties that people have longed for, fans will respond and give you the attention deserved.
We, as AcceleRacers fans, call upon Mattel to do something with the carefully-crafted universe we miss so much. Whether this manifests as a release of some of the models everyone loves, or a full-blown continuation of the story, we'll take anything.
If you believe that Mattel should give AcceleRacers the same love that fans have given it for so many years, please sign the petition.