EH superintendent - Bring Back Halloween Parades
324
people have signed this petition.
Add your name now!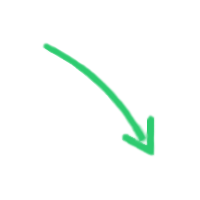 324

people

have signed.

Add your voice!
Maxine K.
signed just now
Adam B.
signed just now
We all remember the days of being in elementary school and getting ready for our Halloween parade. This is not a religious holiday and should have never been banned from schools. Even the children who lack confidence and the shy children would enjoy a day like this. This is the day that kids would shine and show off their very awesome costume or costume making skills. Whether it's scary face painting, scary cool shirt or a princess costume, kids enjoy dressing up. Now that we have a uniform for the younger children in East Haven they wear the same boring colors every day. No more cartoon shirts, no more wearing their favorite colors, no more picking out their own clothes. I feel as though you will always have a couple of parents that will not participate in certain functions, whether it's because they do not celebrate the day or just don't feel as though it's necessary or simply do not do such things, it's inevitable. We can't change that, we can't force parents to participate, they choose not to participate their child still does not have to be left out. A child not dressed in a costume would still enjoy seeing everybody dressed up. Children learn about different cultures, different holidays and history even if it's something that their family does not believe in it, this should go for all holidays and all events. When they ask the children to wear black or orange on spirit day i'm sure you still have children saying I am wearing black and orange for Halloween, they do not call it spirit day. We parents want to come and watch our children walk around the school safely and securely, laughing, smiling and enjoying a Halloween parade. Halloween parades need to be brought back into the school system. Even parents who may not be able to attend can still send their child to school with their Halloween outfit. The Halloween parades should not have been banned, it should be tradition. Parents barely get invited into the school as it is for events. The schools host walk-a-thons for the children, I see staff and admin outside posted making sure the children are safe and secure and walking around the school building. We can do the same for a Halloween parade. I as a parent of an East Haven elementary school student demand that Halloween parades be brought back into the school. The teachers would get a break from teaching and enjoy this time with their students. This would be a very positive event and I really hope that you consider making a change for the students, for the students that attend your schools. I would like my child to remember the exciting moments in elementary school, not just practicing lock-downs an emergency drills. Those are not the memories a child should remember me from attending elementary school. School-age child hood memories should be filled with happy moments, like a Halloween parade.
Elementary school students are very young they don't think of town politics, political parties and all the other reasons people have that make these decisions. Decisions should be based on the children and not their political affiliation!
Please do not take this as acting out against admin and school officials, please hear us as parents who want happy excited children.
Thank you for your time.
East Haven Parents