BRING BACK FUNTIME VOTE YES TO T6 ZONING
344
signers.
Add your name now!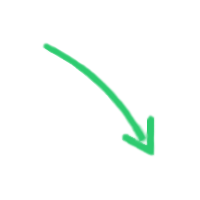 344

signers.

Almost there!

Add your voice!
Maxine K.
signed just now
Adam B.
signed just now
PLEASE READ THE FACTS AND ENCOURAGE YOUR COUNCILMAN TO VOTE YES TO REZONE. Please ask them to ask Mr. Dombrowski to look at our site plan and vote YES!
THANK YOU SPROUT CDE, PEPSI AND GOLDEN TICKET HOLDERS FOR YOUR SUPPORT!
Please urge your councilmen to vote for re-zoning March 22nd - meet us at city hall at 1:30pm on the 22nd of March! First 100 people receive FunTime USA T-Shirts! :)
From the desk of Romy Simpson:
Hi fellow Humpty Egg lovers. We encourage you help us overcome this hurdle and conquer with your positive energy!!! Please like our Facebook page! https://www.facebook.com/FunTime-USA-1611086506753...
Want to support us? Www.FunTimeUSA.com
Happy times, great memories, and HAPPY SMILES is what FunTime USA -a family fun attraction is all about! Having neighbors like Big Play and the Water Park and other family friendly destinations makes South Mississippi a better place for us all!
Thank you Sun Herald and WLOX and XXV for telling FunTime USA's story! We thank EVERYONE so much for your support! ❤️ help us bring back Humpty Dumpty!
We are very aware of the concerns the community has. Please understand that this VOTE is to correct a ZONING MISTAKE to a previously B2 equivalent T6 ZONING and that property has been VOTED "YES" TWICE to be rezoned by the planning commission!!! It will need to be rezoned regardless -because SPLIT ZONINGS on parcels have always been CORRECTED.
WE WANT TO BE A GOOD NEIGHBOR!:) Please urge your councilmen to vote for re-zoning March 22nd - meet us at city hall at 1:30pm on the 22nd of March!
Rdombrowski@gulfport-ms.gov | Kcasey@gulfport-ms.gov | Ehines@gulfport-ms.gov
Rusty@gulfport-ms.gov | Msharp@gulfport-ms.gov | Rflowers@gulfport-ms.gov
Cpucheu@gulfport-ms.gov | MayorsOffice@gulfport-ms.gov
We have made every possible concession to be a good neighbor -no one has asked us any questions. This is BEACH FRONT property and it will be developed eventually. It needs development. GULFPORT needs development.
FACTS:
-This zoning change was approved In December. It has caused a delay in our progress only by a very unexpected vote by one councilman introduced at the JANUARY 19th city council meeting.
Watch council meeting at 1hr:18min http://gulfportms.boardsync.com/Web/Player.aspx?id...

-Residents are concerned about the noise from the park. We will be open 10-10 most every day except special occasions. Their homes are feet away from a railroad track. We have done everything prior to this "snafoo" to create an even larger buffer zone between park and homes. This is a beach front property that must be developed eventually, it's been almost 11 years! It's time!!!

- There is another T5 parcel between this property and the homes requesting VOTE NO
-The closest of the TWENTY homes to the go karts will be approximately 500 feet and on hwy 90.
-Ray and Rafe Oneal along with Seymour Engineers placed the parking lot running north and south closest to and parallel to Cowan Rd. To avoid noise and traffic going close to the homes.
-There will be a buffer zone with shrubbery.
-There will be a fence all along the entire perimeter of the park.
- ONE way in ONE way out of the park.
-The home office building will be closest to the homes.
-We are also providing 47 jobs.
-CHOICE of this property has been CAREFULLY planned and selected for LOCATION - across the street from old location and because the owners have provided the best scenario possible to bring back FunTime USA. It was suggested by the representative for the neighborhood that we go find another location -another vacant lot -which property WE CHOOSE TO PURCHASE is our business and has been decided on by Rafe Oneal who has Looked for locations to bring back FunTime USA for 8 years.
THANK YOU!!!