Bring Back Florida Film Incentives
Show your support by signing this petition now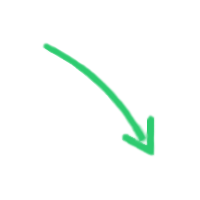 3

people

have signed.

Add your voice!
Savannah Moon
signed recently
Petition video for Florida film incentive package 2017
https://www.youtube.com/watch?v=3GZArn9M0LU
Florida offers a vast array of exceptional locations and a surplus of talent, so why don't more productions take advantage of the opportunity to film here? The answer is simple, money. Years ago, our state representatives invested in the belief that Florida had the potential to become one of the greatest film production states in the Nation. In 2010, Florida offered a 20% tax credit with an additional 5% credit for shooting in the off season or for family-friendly productions. Over five years with this incentive in place, Florida saw $1.25 billion in production expenditures and more than 117,000 new jobs...not bad. Despite this growing success, our state representatives were more focused on the $296 million that the State had to pay as a result of the program and ultimately decided to cancel the incentive package.
Understandably, our elected officials are most concerned about what's best for the state, especially when it comes to the state budget. Although we respect and agree with their their decision to keep our budget in check and act in what they believe to be the best interest of the State, we also believe that we are missing a grand opportunity. Luring productions back to Florida can help showcase our beautiful state, boost our state economy and restore the artistic state pride that has been somewhat lost in recent years.
I propose a new, more robust incentive package that we believe will satisfy our financially conservative state representatives. Please find the details of the proposed incentive package below and sign the petition if you would like to help convince our leaders to put this plan into action.

Production Requirements
Productions must have a budget of $750,00 or more
Must hire at least 40% local hire crew
Must showcase Florida logo in ending credits
State Requirements - assuming production requirements are met

State offers 20% tax credit
State offers additional 5% tax credit for shooting in the off season (June 1 - November 30) and for family-friendly productions