Bring Back Dr. Mark Zucker!
1537
signers.
Add your name now!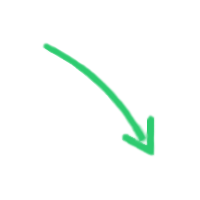 1537

signers.

Almost there!

Add your voice!
Maxine K.
signed just now
Adam B.
signed just now
3rd UPDATE:
ALL who signed this petition and are heart failure, transplant, LVAD patients or families are invited to attend the Hearty Hearts Meeting this Thursday, January 9th, 2020. Mr. Barry H. Ostrowsky (President/CEO RWJ Barnabas Health) will be addressing the Hearty Hearts with regard to the Dr. Zucker issues. The Meeting will take place at 6 PM in the Parsonnet Auditorium which is located on the third floor. Proceed past the Employee Cafeteria on the 2nd floor, all the way to the end. Take the elevators to the 3rd floor. Make a right and the auditorium will be on your left.
UPDATE: In under 48 hours we have nearly achieved our first goal of 1,000 signatures. we have increased our goal as a result of such extraordinary support. 12/12/19 5:22pm Lisa
Salberg.Update 2: I have received calls from several employees of RWJBarnabas who have been given direction from hospital administration not to sign on to this petition. Obviously leadership is watching the amazing success of this petition. Rather than infringing upon the first amendment rights of your staff maybe you should just do the right thing and reinstate Dr. Mark Zucker immediately. 12/13/19
We the members of the medical community:
As you probably have heard, Dr. Mark J. Zucker is currently on administrative leave from Newark Beth Israel Medical Center (NBIMC)/ RWJBarnabas . Dr. Zucker worked there as the Director of the Cardiothoracic Transplantation Program for the past 30 years. In these decades, Dr. Zucker built and transformed the heart and lung transplant programs. A statement, recorded furtively and then reported by ProPublica, prompted the decision to place him on administrative leave. This statement was presented without context and was thus misconstrued.
Dr. Zucker is an amazing and highly ethical physician. His devotion to humankind has led to him saving many patients lives. While no human life is worth more than another, Dr. Zucker has focused on those with less and devoted his career to inner-city Newark patients. While the program is in Newark it draws patients of all walks of life to be in the care of Dr. Mark Zucker, those from high income to those with the most limited of means. All individuals, including and maybe especially physicians, need to be judged in their totality.
In this case, NBIMC/ RWJBarnabas has over-reacted to an overzealous press. Dr. Zucker is a doctors' doctor. This rarest of physicians needs to be appreciated and embraced. Dr. Zucker deserves to continue as Director of the Cardiothoracic Transplantation Program and we signatories call on NBIMC/RWJBarnabas to reinstate him.
New Jersey has a long history of under appreciating its best physicians. Countless high-quality physicians have come and gone, because New Jersey has gone out of its way to ridicule and disvalue them. Let's alter this horrible tradition and do the "right thing".
Let Mark Zucker BE Dr. Zucker. He was born for this role. Let him complete his mission. The people of Newark deserve his extraordinary care and commitment.
We the patients, families and friends:
We the patients and family members of those in the care of Mark Zucker, chose HIM as our doctor and the actions of Newark Beth Israel Administration/ RWJBarnabas have taken him away from us. The allegations in a media publication are simply not reliable as the article was filled with quotes taken out of context, incorrectly reported patient outcomes and out right misinformation about the treatment of 1 patient.
If it were not for the care provided by Dr. Mark Zucker many of the patients signing on to this petition would never have survived. Many of us were turned down from other programs afraid of our high risk situations. Dr. Mark Zucker has put the needs of the patients first and foremost, even when our risk profiles made his job more difficult, he believed we were worth the fight.
We chose Dr. Mark Zucker as our physician and we want him back in the office so he can keep us safe and healthy.
WE ALL:
Demand the reinstatement of Dr. Mark J. Zucker to his rightful position as Director of the Cardiothoracic/Heart Transplantation Program effective immediately.