Bring back Clair and Victor! And Keep Boss!
90
signers.
Add your name now!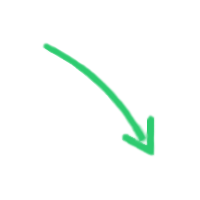 90

signers.

Almost there!

Add your voice!
Maxine K.
signed just now
Adam B.
signed just now
Victor, Clair, and Boss
deserve to keep their jobs on TransformiceUS.

Sign this petition to help out.

(Boss) What happened?

As you can see, we don't have the biggest server on TransformiceUS.
But Boss might get fired for this reason! That's why we need to invite.
But, it's still unfair. We need to keep Boss as Admin!
He works really hard for all of you, it would be a shame to lose him.
This might also affect the server greatly.

If you love Boss, then he should be kept as admin!

(Victor and Clair) What happened?

Today, February 19th, these two mods were fired. Why? They were trying to help out.

Someone told them to ban Servidor because it was acting up.
What is Servidor?
It is a BOT that is able to ban users.
There were 2 or 3 people banned by Servidor, one of them being Zic.

1. Servidor is NOT an existing USER, it is meant to serve as a bot ONLY.
2. Clair and Victor had no knowledge of this, and were never told so either.

The two mods were TOLD to ban this bot, as it was banning people for no reason.
There were also people there, as witnesses, when it took place.
They plead these two mods Not Guilty.

When Victor and Clair banned the Bot after being told to do so,
Accesito fired them for "banning without reason".
He also fired them WITHOUT WARNING.

Before this scene, the two mods did nothing wrong to deserve this punishment.

When they tried to explain their case to him, he simply ignored them fully!
In the Skype Chat group, he left after not even looking at the truthful explanation.

Clair and Victor would not ban for no reason!
Anyone who knows them as mods would KNOW THIS IS TRUE!


Links