Bring back Age of Empires Online
270
people have signed this petition.
Add your name now!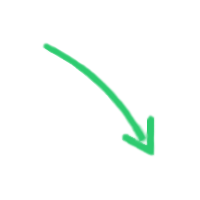 270

people

have signed.

Add your voice!
Maxine K.
signed just now
Adam B.
signed just now
Age of Empires Online launched in August of 2011, with two civilizations, the Greeks and Egyptians. Over the years, were added the Persians, the Celts, the Babylonians and the Norse. Also new modes like the Defense of Crete and Skirmish were added, to provide for multiple styles of play.

In the summer of 2012 the basic model of the game was changed by allowing players to earn Empire Points and play their way to owning more civilizations and vanity items and adding shifting Alliances to give high-level Empires more reasons to make wars upon each other.

Development on Age of Empires Online ceased in January 2013 because, according to executive producer Kevin Perry, adding more content was no longer "cost effective".

On 1st July 2014 the servers were shut down.
Current game statistics
After the shut down some game statistics were published. An overview of those statistics:
Single Player Quests - 524,247,423
Multiplayer Quests - 13,792,410
Arena Matches (PvP) - 2,034,795
EP Gained - 2,256,070,428
Our view
It is generally thought that Age of Empires Online failed because of being launched with far too little content, a bad business model, and lacking the ability to crank out the goods fast enough to retain an audience. Kevin Perry criticized the game''s launch the following way:
"You don''t get a soft launch for a branded title. Players come there for your brand. You only get word-of-mouth once. Whenever we got new players, they always came in with the overhead, ''but I heard this game sucks.'' That hill was extremely difficult to climb."
We believe that Microsoft pulled the plug to fast from this game. Even, before mentioned Kevin Perry, stated:
"As the saying goes, I do think that we ended up among the stars, most of the time"
That is exactly what we believe. The game had a poor start and lost a player base because of that, but those of us who hung in there really could appreciate it toward the end. The content provided at that time was great fun to play! We also believe that a relaunch of the game could attract a good player base. The game is unique and a good representative of the Age of Empires brand.
Our goal
Our primary goal is pretty simple:
--> Bring back Age of Empires Online <--
Please, bring back Age of Empires Online in the state is was on 1st July 2014. We, as group, believe the shutdown of Age of Empires Online was unnecessary. Mainly:
The reason of Kevin Perry that adding more content was no longer "cost effective" is irrelevant. As before stated, we believe the game toward the end gives enough content for a true Age of Empires game. New content is not part of our primary goal and could always be reconsidered if a relaunch is extreemly successful.
It was generally thought that part of the reason of the shut down was that Microsoft would shut down the Games for Windows Live service alongside Age of Empires Online. The game in current shape depends on this service. This is not the case. In fact the launch of Windows 10 gives excellent opportunities on this matter.
If our primary goal can''t be effected, then we urge Microsoft to:
Give a clear statement why Age of Empires Online was shut down in the first place and why a relaunch is out of the question
Give support for:

An offline version of Age of Empires Online (ehm...)
A hosted version of Age of Empires Online by the community itself
More info sites: