Bring back 3D overworlds in Pokemon X and Y
16
people have signed this petition.
Add your name now!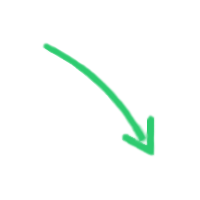 16

people

have signed.

Add your voice!
Maxine K.
signed just now
Adam B.
signed just now
EDIT:
I'm putting in this edit to provide a little more info. Nothing else other than this part at the top has been changed. If you're worried about it being too late to implement the change, they can always do it as a downloadable patch.
END EDIT.
--------------------------------------------------------------------------------------------------------------------------
Nintendo has recently confirmed that most of the gameplay (including the overworld) in Pokemon X and Y will be 2D-only - AKA no stereoscopic 3D for the overworld and only the battles will have stereoscopic 3D.
Proof:http://tinyurl.com/mxw89tk

Their excuse for this is to push visuals, but I feel that this is just an excuse because many other 3DS games have achieved far better graphics at full 60 FPS* (Frames Per Second) and in 3D. For example, Mario Kart 7 manages 8 player online racing in full 60FPS and in 3D.
*For those who don't know, Frames Per Second is a measure of how smoothly a game runs. The higher the number, the better it runs. The 3DS's screens can display up to a max of 60FPS, just like most other screens. A game at 30 FPS will feel choppy and slow, but a game at the full 60FPS will feel nice and smooth.

I believe that this is just an excuse to push sales of the 2DS so that people buying the 2DS won't feel left out when they can't use the 3D effect on the 2 best 3DS games. A fully 3D overworld will probably also be a selling feature of the eventual Pokemon Z (or whatever the third version will be called). Pokemon X and Y happen to release on the same day as the 2DS.
In the very first trailer for Pokemon X and Y, Nintendo emphasized the 3D aspect a lot, especially when they said "your new 3D Pokemon adventure" ( URL to the video here: http://www.youtube.com/watch?v=_XcZHNEBJmU&feature=player_detailpage#t=101 ), but that's obviously changed. I believe they were planning from the start to release the games with full 3D but later heavily restricted the 3D portions mid-development to promote the cheaper 2DS.
Not only that, but constantly changing between 3D and 2D every time you enter and leave battles will get very annoying. While in 3D mode, you'll have to keep in the viewing range of the 3D effect, but when it switches back to 2D for the overworld, you will naturally relax and move out of position. Then when it suddenly becomes 3D, it'll all become a blur until you adjust your viewing angle.
Links