Bring Amanda Back!!!
227
people have signed this petition.
Add your name now!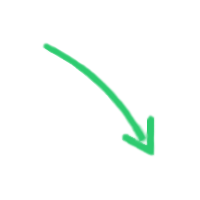 227

people

have signed.

Add your voice!
Maxine K.
signed just now
Adam B.
signed just now
In a recent grievance against Einstein, Amanda Luciani, RN from Levy 5 West, pushed back against a forced FMLA leave. Amanda's doctor put her on light duty due to pregnancy concerns. Instead of offering her an assignment, Einstein sent her home. The reason, you ask? Einstein doesn't offer light duty for medical conditions. Amanda was told by her manager that Einstein only offers light duty for work related injuries. According to the Pregnancy Discrimination Act (PDA), Pregnant women are entitled to receive light duty assignments! The law states that," If a woman is temporarily unable to perform her job due to a medical condition related to pregnancy or childbirth, the employer must treat her in the same way that it treats any other temporarily disabled employee." Amanda was clearly treated unfairly.
The union conducted its own investigation of workers who were temporarily disabled. We found that those employees received assignments right away. More times than not, they received assignments in their current departments and on the same shifts. When they didn't want to accept an offer, they received another one more to their liking, right away.
Amanda's first assignment came only after the union filed a grievance and that offer was three weeks after they sent her home. The second one came two weeks after that. In addition to this, every offer created more concerns for her. They added more hours than she currently worked, created child care issues due to shift changes and required her to have three years work experience- which was not a fit for her. This last position would also force her to become a traveling nurse. It required pushing and pulling, standing and walking for long periods of time. It was completely different from her current job and could negatively impact her pregnancy. When Amanda turned down these assignments, management said that Amanda was, "moving the goal post." When in fact, management was presenting Amanda with harsher offers. She felt like she was being punished for being pregnant. When she turned down the last offer, management sent the union a letter stating that they would not offer Amanda any more positions. In addition to this, Amanda's Step one was rejected. Her Step two is scheduled for April 29th at 1pm.

Please help us send a message to management that we will not stand for blatant discrimination against women! Amanda wants to work! We demand fairness for Amanda Luciani!
Tell Einstein to Bring Amanda Back!
Please sign on to this petition in support of your colleague!
Thanks!