Bring AbaNDa SHAKE on music TV
17
people have signed this petition.
Add your name now!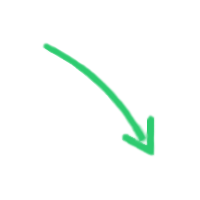 17

people

have signed.

Add your voice!
Maxine K.
signed just now
Adam B.
signed just now
We, the team of AbaNDa SHAKE, are starting this Petition, the aim of which is to bring AbaNDa SHAKE's music video clip on Ukrainian music TV, and on international channels too, if we succeed in this endeavour. We have been "outcasts" in Ukraine and our efforts to create a high quality and thoughtful music clip, with the message of PEACE, LOVE, JOY, HARMONY incorporated in it, and bring it to the audience, have been brutally ignored by the authorized persons on Ukrainian major music television channels whom we turned to with the request to place the clip on air.

All of our friends and fans, please, sign the petition and support us, if you really love our music and are not afraid to show this. Your every vote counts and means a lot for us! THANK YOU! ♥ Below, welcome to read the details about the video, and watch it.



www.youtu.be/pF-SiDSBirw

*2 YEARS of production! This is why we want you to remember 2011's FOOLS' DAY forever! AbaNDa SHAKE - Papa-Mama - 2D animation cartoon, dedicated to our great FAMILIES of RELATIVES, FRIENDS, ANIMALS & MUSICIANS. :) We do hope everyone who has already watched the video caught this idea, one of the major ones implemented in our music video clip: Pro-Peace, Anti-Racism, Love-Trust. ♥ Collaboration of our production team: Dimitris Krist - Natali Dali - John Hookey. SMILE! :) © DINAHIT MUSIC

Herein we are presenting to your attention the new video clip of the Ukrainian English-languaged music project AbaNDa SHAKE for the song "Papa-Mama" from the album "SHAKE" which was released last year. It is the fifth official music video of the music artist, and this time it is a cartoon, made in 2D animation technique, a complex, laborious, bight work on an amusing, funny and didactic love story narrated in the lyrics of the song (with a happy end, of course).

The video is extremely good-mooded, humorous and positive, similarly to all the previous works of the project. In it there is depicted a motley multi-national cocktail of people who peacefully and harmoniously coexist. Races, cultures, religions and philosophies are mixed and no one gets tensive about it. The video develops the original concept of the project -- "three in one", it connects with the project's preceding music video works, keeping the ideological integrity of it from song to song and preserving its conceptual zest -- the virtual trio performed by the one real female artist. The three plot lines -- the main characters' families, three mystical cats and the international trio AbaNDa SHAKE -- interlace into the intricate plot. The humanized cats -- the element of a fairy tale, surrealism, miracle -- is an inalienable feature peculiar to the project's world-outlook as well. However, along with the fantasy there happen the events and there change the moods that are characteristic to all common people, which is emphasized with shifts of weather states and day times.

The idea belongs to the authors of the music of AbaNDa SHAKE -- they are Natali Dali and Dimitris Krist. Natali, like she had done before, wrote the scenario, storyboard script, and did the job of the video director, she also developed the characters' images with the artist John Hookey, who did the animation and design work for the whole cartoon. The final montage of the video was executed by the authors-musicians-producers themselves at their studio in Kyiv, Ukraine, under their own label "DINAHIT MUSIC".

Here's the plot briefly: a boy falls in love with a girl, his next-door neighbour, and he decides to marry her and comes to his dad to tell him about it, but the dad confesses to his son that the boy cannot marry her, because the girl is the boy's sister, and he forbids his son to tell his mom about it: 'Be dumb with mom'; but the boy can't keep his dad's secret and reveals it to his mom, in response to which his mom allows him to marry the girl because the boy is not his dad's son -- he has another father, but she, too, forbids her son to tell anything to the "dad": 'Be dead to dad'... Eventually, everything ends up remarkably for everyone. Such a Bollywoodish story. The moral is: always say the truth and all will only benefit from it.

Yours cordially,

Natali Dali
Dimitris Krist

AbaNDa SHAKE

www.facebook.com/abandashake
www.myspace.com/abandashake
www.abandashake.blogspot.com
www.abandashake.wordrpess.com
www.youtube.com/abandashake
www.facebook.com/a.miss.on.a.mission


Links