Bring A Team Rugby back to Rugby League
86
people have signed this petition.
Add your name now!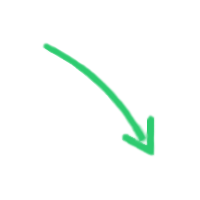 86

people

have signed.

Add your voice!
Maxine K.
signed just now
Adam B.
signed just now
I sat there watching Oz pulverise NZ in the final and then after the game listening to the so called experts give there opinions on why England are so far behind. If you take out the NRL contingent then on this tournaments performances we could well come behind Scotland. Even they would be decimated if you took out the NRL players.
What amused me you had Robby Paul and Kirk Gidley talking about what we need to do when they are part of the problem, too many foreigners playing in our game, I don't mean that they are the problem totally but every club is full of either Australian, New Zealand, Fiji, Samoan, and all other Southern Hemisphere nationality, which stops our youth coming through, I have said for years that we should get rid of academy teams leave the youth to the amateur they take approx 50 of each age group 16's and 19's and how many make it because when they get to 19, unless the clubs run reserve grade teams and I applaud Hull FC on the foresight they have, which to me is one reason I can't understand how this City of Hull Academy works. What happens to these kids that are surplus to requirements?
We need to bring back a full reserve grade competition for all teams like it used to be Yorkshire and Lancashire clubs in regional leagues. Let them bring the kids hand pick the best and have tribalism mixed with seasoned professionals let them serve an apprenticeship learn of guys out on the paddock, maybe then we will bring through some hidden gems. I see the NRL are doing away with the under 20 competition for they have realised that they are too young to handle the pressures of top grade rugby, lads have committed suicide due to not being able to live with the strain put on them.
The RFL should put money in to the grass roots because if we don't we won't have a game here in the U.K. Clubs will just go to the wall like the Bulls, how many more are living beyond there means?, it will only be the clubs with the wealthy backers that will survive and finish in the top 8 season after season with the bottom 4 being yo yo clubs taking it in turn to battle it out in the middle 8's. Even Rovers are bringing in overseas players admittedly they are endeavouring to bring in younger English or Scottish players who have proved themselves in the championship with other clubs. But never the less they still have a smidgin of over seas players. It is the only way forward we must grow our own. I could go on but you will bored all ready BRING BACK RESERVE TEAMS don't pay these overseas players thousands of pounds a season if they don't like it let them stay in the NRL, The salary cap is rising again in the NRL I believe next year, so maybe we won't get as many coming for there pension funds.
If it cost a £100k to run a reserve team for a. Season take half of the money out of the RFL coffers some off the overseas players contracts and try get sponsorship for the remaining for we will never ever catch up with the Australians if we stay doing what we are doing.