Bring A Supernatural Convention To New England
575
people have signed this petition.
Add your name now!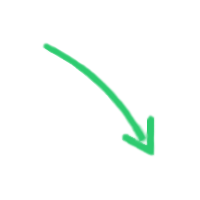 575

people

have signed.

Add your voice!
Maxine K.
signed just now
Adam B.
signed just now
Please ignore the donation page after you have signed the petition. We are not asking for donations, only signatures. Once you sign, if a donation page pops up, just click off it and your signature will still count :)
This petition was created to ask Creation Entertainment to please add a Supernatural convention to Boston (Massachusetts), Providence (Rhode Island) or Hartford (Connecticut). Not to add this convention to the already crazy schedule but to perhaps put it in the place of another city for that year. Although there are already cons in New Jersey, DC, and Florida, there are still some fans out there that are unable to travel that far.
WHY ADD A CONVENTION TO THESE NEW ENGLAND STATES
The popularity of conventions as a whole has grown over the last few years. People are becoming more interested in seeing their favorite celebrities up close and personal. Conventions in these states are becoming more prominent every year.
Why choose Boston??
Misha is from Massachusetts and he should be able to come back home once for a convention to see his fans. The other stars have had conventions in their states so Misha should as well.
Boston hosts a convention every year called Walker Stalker Con. This convention is held at the Westin Hotel. This hotel is HUGE! There is plenty of space for the boys and other guests to walk around. The hotel is within walking distance of the train station.
Boston also hosts Boston Comic Con right on the water at the Seaport World Trade Center which has a hotel directly attached to it. Perfect to hold a Supernatural convention at.
Boston is very historic which makes it a perfect city for fans to come on vacation and get in a con while they are there.
Why choose Hartford?
Connecticut has also been increasing in convention popularity. While it's true that Connecticut is more expensive than some other states, the expensive parts of the state are the southern counties. Hartford is in the middle so it's a bit less expensive because of its proximity to New York. Hartford is accessible to everyone and most everything is within an hour's drive.
If a con were to be held here, it could be held at the Connecticut Convention Center. It is connected right to a Marriot Hotel which would be prefect. The convention center itself has multiple floors. The first floor has a huge area with concessions and a snack bar which would be perfect for the vendors area, and if big enough that they can have many more vendors and artists, bringing in a lot more money for creation. Upstairs is a ballroom that is a lot nicer than the panel rooms they've had at various locations in New Jersey. It's all handicap accessible and has both escalators and elevators to all the main parts of the convention center. The hotel has multiple rooms for movie screenings, and there's a 2-level courtyard between the convention center and the hotel. With having a building on each side, it is a safe and secure.
Why choose Providence?
Providence is pretty central to a lot of places and the airport is 10 minutes from downtown providence. If someone's coming from somewhere where there isn't a direct flight into that airport then there's one in Boston which is an hour's drive so it's definitely doable.
The Rhode Island Convention center is attached to the Dunkin Donuts center so there is plenty of space for everything. There are a significant amount of hotels within walking distance of this convention center including The Omni, The Providence Biltmore, The Hotel Providence, The Courtyard Marriott, and many more. With these numerous locations it gives the fans plenty of other opportunities to book a hotel room without the burden of a hotel potentially selling out.
Providence hosts Rhode Island Comic Con every year and generally there is a list of Supernatural actors involved. Most of the attendees at this con have never met Jensen, Jared or Misha so this would give them the chance to do that.
WONDERING WHO CAN SIGN THE PETITION?
If you would like to sign this petition then please do. If you live within driving distance, if you live in either of these cities or if you just love to travel and wouldn't mind the extra distance then please sign this. Every signature counts.
If you are a vendor and think you might be interested in setting up a booth at a convention in one of these cities then please sign this. Your signatures count as well.
Please help the #SPNFamily on the northern east coast to get the incredible opportunity of being able to meet their favorite actors in their home towns.