Brewerytown, Philadelphia- Employment Enforcement Program
21
people have signed this petition.
Add your name now!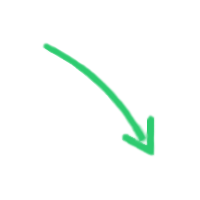 21

people

have signed.

Add your voice!
Maxine K.
signed just now
Adam B.
signed just now
Brewerytown, Philadelphia- Employment Enforcement Program
Holding Elected Leaders Accountable, Bring back "Dollar House" program, Americans with Disabilities Act Enforcement, Punishing Employers Who Hire Undocumented Immigrants
By
Antonio Mitchell
Representative's
Brewerytown, Philadelphia City: PHILADELPHIA, PA Zip Code: 19121-2714
2nd Congressional district of Pennsylvania.
Dwight Evans, 1105 Longworth Washington, DC 20515
Phone: (202) 225-4001 Fax: (202) 225-5392
7174 Ogontz Avenue Philadelphia, PA 19138
Phone: (215) 276-0340 Fax: (215) 276-2939
Hon. Donna Bullock, 2835 W. Girard Avenue Philadelphia, PA 19130
(215) 684-3738 Fax: (215) 235-4629
Capitol 105A East Wing PO Box 202195 Harrisburg, PA 17120-2195
(717) 787-3480 Fax: (717) 772-9853
Senator Sharif Street, Senate Box 203003 Harrisburg, PA 17120-3003 Room: 535 Main Capitol (717) 787-6735 FAX: (717) 772-0581
Senator Sharif Street 1621 West Jefferson Street Philadelphia, PA 19121
(215) 227-6161 FAX: (215) 560-1316
Senator Sharif Street 4458 A Germantown Avenue Philadelphia, PA 19140
(215) 457-5200 FAX: (215) 457-5206
Brewerytown, Philadelphia been changing for a while now. We tell our kids to go out and be something in life. But once they walk outside they see White's and Mexicans building. Chinese and Puerto Ricans with the stores. How can you feel a real sense of community when you not a part of it. Black politicians has been neglecting this issue and so have black residents. This too shall pass. Community exploitation shell stop those who participate in the degradation of our community will pay. Politicians who sit in office and watch as our community is being raped and exploited shall be voted out of office. In due time Brewerytown and Strawberry Mansion will return back to its essences. This is a step by step plan to help keep Brewerytown, Philadelphia that beautiful and familiar place where we grow up.
Holding Elected Leaders Accountable for Their Actions or Inactions
It is essential to our success as Brewerytown, Philadelphia residentsthat we hold our elected officials accountable. We give our representatives (national, state and local) a great deal of authority and responsibility. And, given the impact that their role, the one that we elected them to hold, has on our lives and our community we as Brewerytown residents will as of 2018 start doing a better job of holding them accountable. What have our representatives (both in the Senate and House) done for the voters of Brewerytown, Philadelphia who we voted into office? What kind of jobs, programs or entrepreneurial opportunities have they brought to our community? The people we elect are called "representatives" a highly technical term that means that they're supposed to represent us. But more than just representing us, they represent our values and our principles. "WE THE PEOPLE" of Brewerytown care deeply about the integrity of our elected officials. Leaders, whether in the public or the private sphere, must understand the responsibilities that come with their role. They are the most visible standard bearers of our community. Holding them accountable for their actions or inactions protects the promise that they made to bring jobs and opportunities back to our Brewerytown communities. The power of the vote is key we will vote out of office any politician who cannot deliver on the need of our community.
Bring back 'Dollar House' program
Brewerytown Representatives & City Council should be putting forth an effort to revive the city's "Dollar House" program as a way to revitalize some of Brewerytown representatives' struggling neighborhoods. In the 1980s, Brewerytown representative's officials sold houses for $1 and helped finance rehabilitation of the properties through low-interest loans if homeowners agreed to live in the houses for a specified period of time. This effort is often credited with helping revitalize neighborhoods such as Brewerytown and Strawberry Mansion. Brewerytown, Philadelphiaresidents is asking why our elected leaders isn't once again trying to bring this program back as a way to combat blight and vacant properties and help create "BLACK HOME OWNERSHIP" in the communities they supposed to represent . The "Dollar House" program was a very successful program." Brewerytown, Philadelphiaresidents is once again asking our elected leaders to reintroduce a resolution which will bring back The "Dollar House" program. As Brewerytown representatives looks to solve the seemingly intractable problem of revitalizing neighborhoods beset by vacant homes, it would do well to look to solutions that have succeeded here in the past. "The City's highly successful 'Dollar House' program from the 1980's could serve as a useful model for true grassroots neighborhood revitalization of Brewerytown." Brewerytown representatives has thousands of vacant buildings, ranging anywhere from more than 16,000 to more than 26,000, depending on who's counting. Many of them are owned by city government. "If the City were to redirect funding currently earmarked to tear down these properties into 1% interest loans to modern day homesteaders willing to purchase the properties for $1 and rehabilitate them, this proven model could be replicated and the City could save money over the long term "Pairing these homeownership incentives with construction job training and apprenticeship programs in the targeted neighborhoods could simultaneously provide the two things most needed to turn lives around there affordable housing and access to meaningful well-paying work for the people of Brewerytown." BREWERYTOWN REPRESENTATIVES - Turning vacant buildings into homes, and providing people with well-paying jobs, for a dollar? Brewerytown representatives wants to partner with construction jobs and apprenticeship programs to get new homeowners valuable experience, which would ideally lead to jobs paying for those renovations.
(ADA) Americans with Disability Act Enforcement
The Americans with Disabilities Act (ADA) ensures access to the built environment for people with disabilities. The ADA Standards establish design requirements for the construction and alteration of facilities subject to the law. These enforceable standards apply to places of public accommodation, commercial facilities, and state and local government facilities. As of 2018 there are many stores in Brewerytown, Philadelphia that have made no attends to offer these public accommodation to any persons with disabilities. The Americans with Disabilities Act (ADA) said a design and construction facility or Part of a facility constructed by, on behalf of, or for the use of a public entity shall be designed and constructed in such manner that the facility or Part of the facility is readily accessible to and usable by individuals with disabilities, if the construction was commenced after January 26, 1992. The Americans with Disabilities Act (ADA). The (ADA) gives exception for structural impracticability with full compliance with the requirements of this section is not required where a public entity can demonstrate that it is structurally impracticable to meet the requirements. Full compliance will be considered structurally impracticable only in those rare circumstances when the unique characteristics of terrain prevent the incorporation of accessibility features. If full compliance with this section would be structurally impracticable, compliance with this section is required to the extent that it is not structurally impracticable. In that case, any portion of the facility that can be made accessible shall be made accessible to the extent that it is not structurally impracticable. If providing accessibility in conformance with this section to individuals with certain disabilities (e.g., those who use wheelchairs) would be structurally impracticable, accessibility shall nonetheless be ensured to persons with other types of disabilities, (e.g., those who use crutches or who have sight, hearing, or mental impairments) in accordance with this section. (b) Alterations (1) Each facility or Part of a facility altered by, on behalf of, or for the use of a public entity in a manner that affects or could affect the usability of the facility or Part of The facility shall, to the maximum extent feasible, be altered in such manner that the Altered portion of the facility is readily accessible to and usable by individuals with Disabilities, if the alteration was commenced after January 26, 1992. The Path of travel requirements of 35.151(b) (4) shall apply only to alteration undertaken solely for purposes other than to meet the program accessibility.
Illegal Immigration Enforcement
Brewerytown, Philadelphia must adopt common sense policies that ensure our immigrationlaws are enforced in a way that best enhances public safety. There is a profound difference between individuals who legally apply for admission and fulfill all the requirements for admission, and those who decide to enter Brewerytown, Philadelphia, or intentionally overstay their work visa in violation of law. Illegal immigrants come to Brewerytown, to take jobs from local residence who are themselves job seekers. This illegal work force is welcomed by employers who are able to hire them for wages lower than they would have to pay to hire Brewerytown workers. This employment is illegal under a law enacted in 1986, but Brewerytown, Philadelphia City Leaders continues to let employers ignore the law and hire illegal workers in the underground economy. Others employers simply accept fake employment documents and hire the illegal workers as if they were legal. Brewerytown, Philadelphia City Leaders must pass laws that requires all verify documents presented by workers, making sure they are in compliance under City, State and Federal laws. The illegal workers are mostly persons who sneaked into the country nearly all Mexicans or Central Americans who enter from Mexico.
What should happen to Companies that hiring Undocumented Immigrants workers in Brewerytown, Philadelphia?
Companies will be subject to civil and criminal penalties for hiring undocumented immigrant workers in Brewerytown, Philadelphia. Civil penalties range from a minimum of $375 per unauthorized worker for a first offense up to a maximum of $1,600 per worker for a third or subsequent offense. If a company is founded to have engaged in a "pattern and practice" of hiring undocumented workers, then that company should be forced to fined up to $3,000 per employee and/or imprisoned for up to six months. (ALL LAWS IS ALREADY ON THE BOOKS).Employers are required to confirm the work authorization of every new hire at the time of hire, using Form I-9 for the purpose.