Brent Riley REPEAT domestic violance offender
452
people have signed this petition.
Add your name now!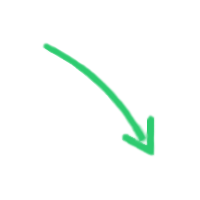 452

people

have signed.

Add your voice!
Maxine K.
signed just now
Adam B.
signed just now
On Oct 21, 2012 Brent Riley showed up at my house clearly under the influence of something he was unable to stand hardly at all. I asked him to leave several times he refused and pushed himself into my house i ran to get my phone and he grabbed me threw my phone and slammed me on my bed he broke a queen size sleigh bed in half picked me up and started repeatedly punching me in my face with a closed fist. after 10-12 blows to my face he picked me up twisted my neck instantly trying to kill me as he did this my entire spine and neck went numb i lost all feeling in my body i was trying to crawl away as he sat on top of me slamming my head into the floor and tile. i pulled myself up and as i did he started choking me he continued to choke me until i passed out when i woke up he was dragging me into the living room i grabbed the couch to try and pull away from him as i held on to the couch he drug both me and the full size couch across my living room. i tried to throw myself out of my front window after i failed at that i managed to get to the door as i opened it he slammed me on the floor again and shut the door on my hand. i continued to struggle to breath and get away as he choked me more. some how i got out the front door to my yard i ran to my neighbors house he was behind me and drug me by my hair from their porch back to the middle of the yard. i was terrified i knew if he took me back in that house i was dead. i screamed as loud as i could for help and as i did this he got scared and took off running. my children ages 4, 5,and 7 witnessed this from the start to finish and like myself have been diagnosed with sever post traumatic stress disorder (ptsd) This has forever changed my and my children's lives the sentence Brent got was way to lenient for the physical and mental damage he has caused my children and I. I am asking anyone who Believes that this man should serve every day of his short sentence in the TDCJ system to sign this petition Brent has now been RELEASED and recommited this same exact act on another woman after being RELEASED in December for good behavior and graduating a P.A.P program through TDCJ and was also a guest on the Steve Harvey show where he was uplifted and handed a silver spoon of endless resources as well as one on one help by celebrities!!! Since the show aired on april 6th several other victims have gained the courage to speak out because they know as I warned his abuse will happen again...In early August he struck again and again nearly beat a woman to her death all while holding her hostage as he did me many times.I live in fear for my life and the safety and well- being of my children. Brent anf I have a 3 year old son together that I know if brent has access to will mentally and physically abuse. When he snapps and hurts him one blow will be enough to kill him but once he starts there's no stopping him. Brent has done this to women since he was 18 and abused other family members since way before that. Brent is currently in county jail for parole violation as well as other charges he admitted to and since been sentenced to 50 years in prison. Due to his expertise in getting away with this stuff as he held the last victim hostage he was moving all of his belongings out of her house. He assaulted her with a gun whitch is mandatory 25 years BUT he hid the gun leaving only the case. So with no proof of the gun being present he is up for probation in 2022!!!!!! Knowing him and his manipulative charming ways he will do 6 maybe 7 yrs IF WE ARE LUCKY! we are completely devastated to hear of this. Just goes to show you how much he REALLY KNEW WHAT HE WAS DOING! He knew if he took the plea he would be eligible sometime before the 25 years. If you agree he should be punished to the FULLEST EXTENT OF THE LAW and serve his full sentence please sign this petition. The only hope we have is GOD looking out for us and that his will be done whether it's what we want or not. But I will fight for my baby boy till the death of me and if it's gods will my baby be an angel sitting next to him I cannot change that I live everyday in fear how horrific his death would be at this mans hands and can't bare to think of him having access to my baby. We live everyday like it's our last because we don't have any idea how this outcome will play out. If you are a victim of this man I beg you please have the strength to reach out to me. I have a Facebook pace titled Brent Ray Riley repeat offender you can message me on there privately! From me being the first to speak out at least 6 others have spoke out a few I don't know how to get in touch but please know we are strength in numbers. He had hurt many people and together we can get us all and most importantly my son safety. If you or someone you know has been hurt by him please please find your voice help me help my son! The more I talk about what he did to my girls and myself plus my unborn baby the more people say he hurt them. We all know he gets away with everything it must stop! You can look me up get s hold of me think of all he has hurt including maybe yourself or someone you love.
Thank you for all the love and support
It means the world truly
Thank You for your support!!!