Breaking Silence: Helping Silent Targets of School Bullying
10
people have signed this petition.
Add your name now!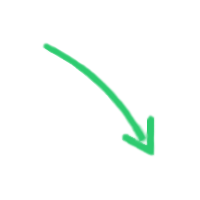 10

people

have signed.

Add your voice!
Maxine K.
signed just now
Adam B.
signed just now
Some school students are suicidal, about to quit school or about to run away from home. They are targets of schoolyard verbal bulling. They need help but they don't tell anyone - not even their parents.
Support "Breaking Silence" - A state legislative proposal: simplified low-cost or no-cost system.
The operation of this proposal boils down to just two phone calls:
After observing what clearly looks and sounds like verbal bullying, a school mandated child abuse reporter discreetly identifies the bullied student and makes a completely confidential call (no bully's name) to a private "call receiver."
The call receiver calls the student's parent/guardian to relay the report and to talk about the local crisis call center.
The operating aspects of the proposal are not controlled by any governmental authority, including the school administration. Rather, it operates under the social conscience of good people.
BREAKING SILENCE

Finding and Helping Silent Targets of
On-Campus Student-to-Student Verbal Bullying
A legislative proposal for adding a new code section to the "California Child Abuse and Neglect Reporting Act"
by Frank Zagone, retired child welfare worker - Contra Costa County (frankzagone@gmail.com)
High on Parental Worry List: The haunting specter of their son or daughter becoming a silent object of ongoing student-to-student verbal bulling. (based on my survey)
The focus of this legislative proposal is to find and help a small percentage of the student population of California schools (through secondary) who are silently going through relentless student-to-student verbal bullying at school. These students are experiencing devastating emotional effects to the point of being suicidal, yet they don't talk about the bullying to their parent(s)/guardian(s), school anti-bullying program, or their friends. Often the student's failure to inform their parent(s) is because of their desire to spare them the stress. Also, the student's psychological defense mechanism may block disclosure.
Effects of Verbal Bullying
The effects of the bullying are manifested in the following symptoms: lack of motivation to learn at a level anywhere near their potential, suicidal thoughts, aggressive acting out, severe drop in self-esteem, secret thoughts of murder, truancy, dropping out of school, running away from home, morphing into bullying, substance abuse and other self-defeating behaviors.
The above described behaviors are based on (1) my contacts with students at school as a county child welfare worker (2) adults recounting to me their memories of having been verbally bullied when they were young (many of whom said that verbal bullying was worse than physical bullying) and (3) parents recalling the emotional effects on their verbally bullied child.
Main Elements of the Proposed Law
For the first time, on-campus student-to-student verbal bullying of minors would be defined by California law as a type of child abuse that is subject to mandatory reporting by existing school mandated child-abuse reporters. This new legal definition is long overdue.
These mandated reports would be based on the reporter's ability to recognize verbal bullying by visual and audible means, not by hearsay. The reporter will not talk with the suspected bully(s) or bullied student regarding any aspect of the mandate of this proposal.
Phone reports would be made confidentially to a designated local nonprofit group- an "intermediary". The reporter would withhold the name of the alleged bully(s). The intermediary would break silence by relating (by phone) the substance of the report to a parent-guardian of the allegedly bullied student. Then the intermediary would refer the parent/guardian to the county crisis phone center for the purpose of accessing a referral for counseling for parent(s) and student together to help the family (a) assimilate the report and (b) make protective plans.
The report would be held confidential from all but the intermediary. The reporter's name need not be given (instead a code-word could be used to authenticate the report). No paperwork by the reporter is required. Adhering to school bullying protocol does not discharge the reporter's responsibility under this proposed law.
Because this law would be limited in its scope and operate under existing social structures, the dollar cost would be microscopic in the huge state budget. Yet the social benefits would far outweigh the costs if one used the scale of social conscience. Tax dollars might even be saved!!
If you support this proposal write your name and address on reverse, or email:
"I support Frank Zagone's Breaking Silence proposal" to frankzagone@gmail.com