BREAK UP GOOGLE FOR SERIOUS ANTITRUST AND SHERMAN ACT VIOLATIONS
42
people have signed this petition.
Add your name now!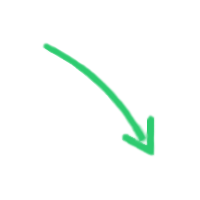 42

people

have signed.

Add your voice!
Maxine K.
signed just now
Adam B.
signed just now
GOOGLE.COM, GOOGLE ADWORDS, AND ITS VARIOUS SUBSIDIARIES HAVE LITERALLY CHOKED THE LIFE AND INGENUITY OUT OF THE SEARCH ENGINE AND INTERNET MARKETING INDUSTRY, AND IS NOW FORCING OUT BROWSERS AND COMPETING INTERNET TECHNOLOGY OUT OF THE MARKET AS WELL, SO MUCH SO THAT OTHER COUNTRIES IN THE WORLD HAVE STARTED TO WAGE WAR AGAINST IT IN THE COURTS AS SOME KIND OF OUT OF CONTROL VINE THAT IS CHOKING THE LIFE OUT PEOPLE'S PRIVACY, ABILITY TO EARN A LIVING, INTERNATIONAL BUSINESS, AND HUMAN RIGHTS.
BECAUSE THEY GROSS TRILLIONS OF DOLLARS A YEAR IN ADVERTISING REVENUE THEY ALSO REPRESENT A NATIONAL SECURITY THREAT AGAINST EACH AND EVERY NATION ON EARTH AS WELL AS THEIR ECONOMIES, SECURITY, INTELLIGENCE, ABILITY TO COMPETE, DEFENSE, INTELLECTUAL PROPERTY, FINANCES, INSTITUTIONS, AND CULTURAL INTEGRITY.
IN ADDITION BECAUSE THEY CONTROL INTERNET MARKETING AROUND THE WORLD, THEIR BOARD OF DIRECTORS AND STAFF CONTROL WHICH BUSINESSES SUCCEED, AND WHICH ONES FAIL BY ELIMINATING COMPETITION, BIASING SEARCH RESULTS BY WEALTH AND THE ABILITY TO PAY HIGHER PRICES FOR GOOGLE ADWORDS, DROWNING OUT COMPETITION, FAVORING THOSE WITH ACCESS TO BANK LOANS AND EASIER CAPITAL INJECTIONS,THUS MAKING THE RICH EVEN RICHER AND THE POOR EVEN POORER, SOMETIMES ALONG RACIAL/RELIGIOUS/ETHNIC GROUNDS, AND FAVORING THOSE WEALTHIER MORE CONNECTED ADVERTISERS WHO CAN AFFORD TO DROWN OUT NEGATIVE INTERNET ANONYMOUS HATE SPEECH AND DEFAMATION WITH TONS OF SEARCH ENGINE OPTIMIZATION AND POSITIVE WEB SEARCH CONTENT.
SOME WOULD ARGUE THAT GOOGLE'S UNBRIDLED AND UNCHALLENGED MONOPOLY OVER INTERNATIONAL ADVERTISING AND BUSINESS HAS RESULTED IN THE DEATH OF THE GLOBAL MIDDLE CLASS, WITH THE CREATION OF A GLOBAL OLIGARCHY OF "HAVES," VERSUS THE "HAVE NOTS." THIS HUGE AND GROWING CHASM BETWEEN THE SUPER-WEALTHY AND THE SUPER POOR, IF HISTORY IS TO BE A WITNESS AND A JUDGE, WILL UNDOUBTEDLY RESULT IN A GLOBAL GENOCIDE OF BILLIONS OF PEOPLE, HITHERTO NEVER SEEN BEFORE, EVEN IN THE ATROCIOUS MASS GENOCIDES COMMITTED BY STALIN, HITLER, POL POT, THE ARMENIAN MASSACRE BY THE TURKS, AND OTHER GENOCIDES THROUGHOUT HISTORY BY THE RICH AND POWERFUL AGAINST THE WEAK AND POOR OF THE GLOBAL COMMUNITY.
GOOGLE IS FROG-MARCHING THE PEOPLE OF PLANET EARTH TO THIS HORRIBLE FUTURE OF DEATH, GENOCIDE AND DESTRUCTION THROUGH ITS ILLEGAL AND UNETHICAL MONOPOLOGY OF SEARCH ENGINE AND INTERNET MARKETING TECHNOLOGY AND OTHER PRODUCTS.
IT NEEDS TO BE STOPPED NOW, WHILE THE WORLD'S PEOPLE STILL HAVE A CHANCE TO DO SO.