No Permanent Pickleball on Front Courts at Braemar
234
signers.
Add your name now!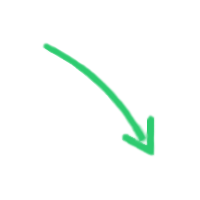 234

signers.

Almost there!

Add your voice!
Maxine K.
signed just now
Adam B.
signed just now
THIS PETITION IS ONLY TO BE SIGNED BY CURRENT BRAEMAR COUNTRY CLUB MEMBERS. IF YOU ARE NOT A MEMBER, PLEASE DO NOT SIGN.
Signing Instructions:
1. Make sure the box asking if you want your name displayed is checked (Important)
2. When you see the page asking for donations just click out of it. You don't need to pay anything and we're not asking for donations
On behalf of the tennis-playing membership at Braemar Country Club, we wish to voice our strong opposition to the proposal to turn Court 1 or any of Courts 1-7, including Center Court, into Pickleball courts. These courts are the main feature of the Braemar tennis experience and should not be changed. Many of us have been members of Braemar long before Pickleball became a popular sport. And many of us joined the club to enjoy the tennis facility as it exists in its current form. Although we understand that Pickleball has become very popular in recent years, there is no denying that certain features of the sport, especially the noise it creates, makes it incompatible when played directly next to tennis courts let alone the premiere courts at a tennis facility. We strongly believe that mixing Pickleball courts with the tennis show courts will seriously degrade the quality of the tennis facility for at least the following reasons:
1. Noise: Pickleball is a Noisy Sport (see LA Times link)
Pickleball Noise is Fueling Neighborhood Drama From Coast to Coast:
https://www.latimes.com/california/story/2022-03-0...

2. Tournaments/USTA: Braemar hosts many USTA tournaments and is home to a large number of USTA leagues. Both tournament and league play raise the profile of the club and drive membership referrals. It is simply not possible to host tournament/league play on courts where Pickleball is disrupting play. It also makes it impossible for family, friends, and fellow team members to gather to watch the matches because Court 1 is always the show court for these events.

3. Viewing/Social: One of the hallmarks of the Braemar tennis experience is the deck where members can watch other courts and interact with other members as they play. This interaction will be destroyed if tennis and Pickleball are mixed.
4. Continuity: By mixing the sports, the tennis facility will no longer have the look and feel of a tennis club. It will have the look and feel of a recreational center. This negatively impacts the existing tennis membership and degrades the value of the Braemar tennis membership.
Based on the above, it is simply unacceptable to mix the premiere tennis courts at Braemar with Pickleball especially when there are suitable alternatives for adding additional Pickleball courts that will have less impact on the tennis membership. These alternatives include:
1. Utilizing courts near the existing Pickleball courts.
2. Build new courts at an alternate location on the Braemar site.
The featured image shows empty Pickleball courts on Court 1 on Sunday, August 14, 2022 at 10:00 AM. These Pickleball courts were empty all day and yet there was an hour wait for a tennis court at 10:00 AM. It appears as though there is not yet a current need to add additional Pickleball courts.