Boycott Israel Now!!!
13
people have signed this petition.
Add your name now!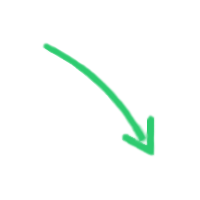 13

people

have signed.

Add your voice!
Maxine K.
signed just now
Adam B.
signed just now
We in South Africa are appalled by the recurrent use of baseless accusations of antisemitism; they silence calls for compassion and humanity in the name of the Palestinian people. The use of such accusations to defend massive violence against civilians offends all people of conscience. The false invocation of the slur of antisemitism positions Israel, with great political and military advantage, as a victim, while desecrating Jewish histories and trivializing the real experiences and outcomes of antisemitism. Likening Israel's policies to apartheid is not antisemitic. It is common sense. Israel's policies have been widely described in these terms by, among others, Desmond Tutu, Nelson Mandela, Jimmy Carter, Jamal Zahalka, Azmi Bishara, Gideon Levy, John Dugard, Omar Barghouti, Danny Rubinstein, Amira Haas, Shulamit Aloni, Meron Benvenisti, and Ami Ayalon. Calling for boycott, divestment and sanctions against Israel is not antisemitism. It is the recognition that only such a campaign can lay the ground for a long-lasting peace based on justice and reconciliation. In the words of Nelson Mandela, "The responses made by South Africa to human rights abuses emanating from the removal policies and apartheid policies respectively, shed light on what Israeli society must necessarily go through before one can speak of a just and lasting peace in the Middle East..." As Israel continues to ignore the growing outrage over the blockade of Gaza, and as Israel repeatedly breaks the cease-fire, blocks humanitarian aid and prevents journalists from covering the catastrophic impact of its actions, we the undersigned express our support for President D'Escoto and urge the United Nations and all member states to adopt his recommendation without delay. People of good conscience have chosen to boycott israeli products and companies supporting the zionist entity. Their ethical purchasing decision however is frustrated by the lack of accurate information as to which companies to boycott. We have carried out extensive research to identify the guilty companies. All our findings are provided here. Where ever possible, we have included full references for the source of our information so that you may independently verify its accuracy and understand exactly how each company is contributing its support to israel. We thank all those organizations who's research we have utilized. Our research is on going and we encourage you to help us with it - If you have any information regarding guilty companies please e-mail us this information with source references. Thank you. List of companies: http://www.inminds.co.uk/boycott-brands.html
Sponsor
I am a film industry worker and live in Johannesburg South Africa.