Boycott Club Penguin. PLEASE READ IF YOU DO OR DON\'T PLAY!
53
people have signed this petition.
Add your name now!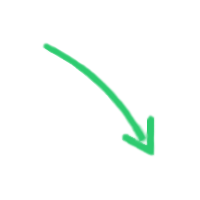 53

people

have signed.

Add your voice!
Maxine K.
signed just now
Adam B.
signed just now
Ok, so here's the point. People are getting banned off of Club Penguin for no reason or for things they haven't done, but Club Penguin claims that they have done. And most of these people getting banned are the ones who have paid large amounts of money for a membership(s). I think that Club Penguin is sort of fun, but they are cheating kids out of their (and/or their parent's), money) For these reasons, I think Club Penguin should be free, because if you get banned for not doing something, and you paid money for a membership, you are just getting cheated out of your money. I mean seriously, think about it, if Club Penguin makes really cool things that kids can get out of the catalogs on the game, and they randomly decide to ban a member who paid, say $60 for a full year membership, and that kid loves CP SOOOO much, that they just get another account and pay $60 more, and then get banned YET AGAIN, etcertera, etcetera, etcetera. See, doesn't that make sense The more kids they can ban, the more money they get. So please sign this petition for any of the following reasons- - You have paid for a membership, and have gotten banned for no reason. - You have paid for a membership, and have gotten banned for actually doing something wrong. - You know that I'm right, and CP is just robbing kids. - You are a parent or sibiling of a child who's paid for a membership for your child or sibiling, and they got banned, so technically, you got cheated out of your cash. - Just because it's true. - Any or all of the above, or any other reason you may have. If you sign, please state the reason why you are signing this petition. I would really like to email this petetion into the Club Penguin people when I think I have enough signatures. And hey, who knows, it might actually go somewhere! And I mean, this is just totally typical Disney in the 21st century. I remember when Disney was for kids and not just tween girls. Ew! I hate Disney now too, and they recently bought Club Penguin. All they want is money, so please don't give it to them. So, please sign, and thank you for your time.
Sponsor
Me, the creator of this petition.