Dont Finance Casey Anthonys "New Life"
15
people have signed this petition.
Add your name now!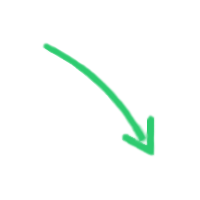 15

people

have signed.

Add your voice!
Maxine K.
signed just now
Adam B.
signed just now
Greetings Friends
After 33 days of testimony, 400 pieces of evidence and more than 90 witnesses, the jury in the Casey Anthony case has reached a verdict. After just a day of deliberation, Anthony has been found not guilty of killing her 2-year-old daughter, Caylee. She was also found not guilty of aggravated child abuse and aggravated manslaughter of a child. But she was convicted on all charges of misleading law enforcement. Regardless of our feelings about this verdict the fact remains that a young child is gone never to return and no penalty in the world will ever bring Caylee back. Because of Casey Anthonys' acquittal, so-called Son of Sam laws -- laws designed to keep criminals from earning money from their crimes -- do not apply, they say. "Why can't she make money off of her story," said Drew Findling, another defense lawyer. "You've seen so many cases where witnesses for the prosecution have profited from the case. Look at the O.J. Simpson case and how the prosecutor, who lost the case, wrote books and made money afterward. So why can't Casey do it?" Is this fair? Should Casey Anthony just sit back and collect her millions and start her "new life" despite that Florida taxpayers will still be paying for her trial for years to come? We don't think it is. By signing this petition you send a strong message that YOU WILL NOT BUY ANY BOOKS, PUBLICATIONS OR PARTICIPATE IN ANY OTHER ACTIVITY THAT DIRECTLY/INDIRECTLY FINANCIALLY BENEFITS CASEY ANTHONY, OR HER LEGAL TEAM (Collectively & Individually) AND DEMAND LEGISLATION THAT REQUIRES THOSE CONVICTED OF PROVIDING FALSE INFORMATION TO LAW ENFORCEMENT DURING THE COURSE OF AN INVESTIGATION BE LIABLE FOR ANY AND ALL APPLICABLE FEES UP TO 50000 FOR EACH COUNT OF PERJURY. We wont allow you to continue to exploit the death of little Caylee for monetary gain.
Sponsor
Just a fed up taxpayer tired of watching the legal system enabling people to walk away without financial repercussions and free to profit from their crimes. Though we are all emotional about the verdict THIS IS NOT A FORUM TO EXPRESS THEM. Lets keep the focus on boycotting them from profiting from Caylee's death please and thanks for your time!
Links