Abercrombie & Fitch Does Not Care About Customers
39
people have signed this petition.
Add your name now!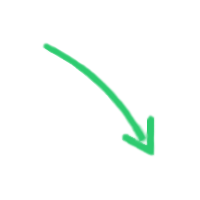 39

people

have signed.

Add your voice!
Maxine K.
signed just now
Adam B.
signed just now
Short Version: Bought gift cards, they got stolen, for the past month useless Abercrombie employees have jerked me around promising I'll get new cards issued, I'm now out $400 because they waited so long to respond to my emails/calls.
Long version:
Here is my story... I purchased $400 in Gift Cards for my wife for Christmas. On December 24th I was shopping and I noticed that my small Abercrombie bag was missing; the 4 $100 gift cards were in that bag. I had put my bags down to pay for a coffee and apparently someone grabbed it. Thankfully I had my receipt in a different pocket. I immediately went back into Abercrombie and told them what happened and asked them to stop the cards and issue me new ones. They told me to email Abercrombie@abercrombie.com for customer service related issues. I did so immediately from my Blackberry and begged them to respond ASAP, before the cards were used by the person who stole them. I sent another email an hour later. I called another Abercrombie store and asked them what I should do. They all told me not to worry. I was worried. I went back into the store and spoke to someone else, who like a robot told me to send an email. I told them I already sent two, they told me to wait. I still have never received a response to either of those particular emails.
The day after Christmas (Saturday) I called the 800# (which is almost impossible to find and is not listed on their website) and again I was told to email customer service because they could do nothing for me. I explained that the longer I waited for someone to call or email me back the more likely it was that the cards would have been used. This particular person told me not to worry, this happens all the time. Someone would call me, ask a bunch of questions and then issue new cards. I gave her all of my info and asked for someone to call me back. She said she would send my info to the department that handles this and they would call on Monday.
5 days later I called again since I had not heard from anyone, and again I explained my case and told them that I was very concerned about my gift cards because by now I'm positive they were used. The gentleman I spoke to on the phone said I would need to wait 7 business days for a call back, but not to worry I would get replacement gift cards sent to me as soon as they had a chance to research the old cards. I asked him point blank "WHAT IF THE CARDS ARE USED?" to which he replied "DO NOT WORRY SIR"
I called the 800 number again 7 business days later and the next person told me to continue waiting because they were busy. I expressed my concern about the gift cards being used and they told me not to worry. I explained again that I had alerted their company to these missing cards less than an hour after they went missing and I was very concerned that once the cards were used that I would be out $400. I was told not to worry and to wait for a call.
On January 13th I emailed the customer service again and explained my story again. No response. The next day I sent the same email this time with a note that I would send this email daily until it was answered. FINALLY I got an email back!!
"We have received your inquiry and our Home office is currently looking into your stolen gift cards. We will get back to you no later than January 21 with an update to your issue"
On January 26th I responded to this email:
"Hello, I am still waiting to hear back from someone about this issue. Your email clearly states that I would receive a response by the 21st. We are now 5 days past that date and over a month since I first reported this issue. Please help me get this resolved; I have been more than patient. Thank you"
This is the response that I received 3 hours later:
"We apologize that you have not been given a response as soon as you expected. After reviewing notes from our phone calls with you and the emails that have been responded to, we have found that the Gift Cards that were lost had been used. Unfortunately, since there is no money left of these cards, we are unable to issue new cards since we issue new cards in the amount that is left on lost or stolen cards."
We exchanged a few other emails back and forth… now all of a sudden they seem eager to respond. I asked them to reconsider due to the fact that I had done all I could do as a consumer to get this issue resolved and if someone had just looked into the issue sooner they could have stopped the old cards and issued new ones for me. They responded that they don't replace lost or stolen cards, even though about a dozen people over the past 30+ days told me not to worry. It's also interesting that the email I received says they only issue new cards in the amount that is left on lost or stolen cards. I asked them to reconsider one last time at the risk of me sharing my story with others and they responded that they were sorry that I had a poor experience when I called their customer service line.
In 2007 Abercrombie & Fitch generated $3.7 BILLION in sales from people just like me. In 2008 Abercrombie & Fitch generated $3.5 BILLION in sales from people just like you. In return I asked them to please take a few minutes and look into my issue so I could give my wife the $400 in gift cards I bought her for Christmas and in return I got nothing but grief. I will never again spend any of my hard earned money with Abercrombie & Fitch nor their sister companies Hollister, Ruehl or Gilly Hicks.
Let's show Abercrombie & Fitch this type of poor customer service is neither acceptable nor appreciated. Please sign my petition to boycott Abercrombie & Fitch.
Thank you for your support.
Links