Boycott Unfair Jiang Education
409
signers.
Add your name now!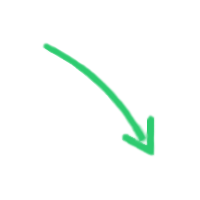 409

signers.

Almost there!

Add your voice!
Maxine K.
signed just now
Adam B.
signed just now
Jiang Education has decided to implement home based learning instead of providing a refund or credits after all enrichments were suspended on 24th March.
Their solution is to replace the usual 2 hours classes and 2 hour 30 minutes classes with video lesson. Their so-called video lesson are actually videos hosted on YouTube. Basically everyone, I really mean everyone can access for free. Why make us as parent pay when public access for free!This is highly unjust as compared to the normal classes. We didn't thousand of dollars per semester to watch FREE YouTube video.
We parents did not pay for FREE YouTube Video. if I want video lesson, I will go to subscribe to service such as Superstar Teacher which cost only a fraction of the school fee I pay to Jiang Education Centre.
This is a great reduction in learning time and we parents have to spend our own time to teach our kids with the teaching material.
Their so-called preparation of the video lesson is only 1-time effort recording. Meaning if they have 20 different class of Pri 6 for the whole week, of course they will do recording for 1 time and show 20 times. Obviously their effort and cost are much reduced
Many centres are providing BLENDED learning using video conference tool such as ZOOM or Google Hangout. Even then they know that video conference cannot be the same as classroom training and hence they provided 50% discount and in-person). Jiang not only did not provide any discount, they shift everything 100% into FREE YouTube video . This is utterly irresponsible.
Lastly, watching Youtube video will expose our children to screen time which is widely studied to be a detriment to their development.
We as parents should united and settle this with Jiang and stopped their irresponsible way of operating a education business. Education business is not just about making money, but it being fair and passing the right values to our children. To me, this is very irresponsible and despicable organisation. We should NOT allow Jiang to continue earning from us.
So I hope that like minded individuals will support this cause and not allow a unfair and unethical practice to carry on.
Unless they decide to change, we need to boycott Jiang Education.
Latest update on 3rd April 2020
Jiang Education has just cheated all parents 8 classroom lessons instead just 5 lessons.
All classroom lessons are replaced with Youtube Video which are free to access to everyone and anyone.
They are despicable to delete all Facebook comments without replying.
As parents, we have given them 10 days enough time to prepare and provide our childrens with reasonable replacement solutions. But after 10 days, it still FREE Youtube Video. This outright irresponsible.
As parents, we need to do something and do it asap.
Latest update on 4th April 2020
Jiang has simply just brush aside the parents' feedback and out children education by anouncing the following, there is no accountablility on the children education and refund at all. What do they meant by deferred, there is no clarification on what they meant by "Deferred" ? ;
Dear Parents and students,

In view of the new measures announced by PM Lee at 4pm on 03/04/20, our centres are going to be closed starting from 7th April Tuesday till 4th May. The remaining 7 lessons (Week 14th to Week 20 for FLS Branch and Week 4 to Week 10/Term 2 for other branches) will be deferred until the reopening of centres allowed by the government. All activities will be ceased during this period of time till further notice. Should you have anymore questions meanwhile, you may contact your teacher-in-charge. We wish everyone good health.
Jiang Education Centre
4 April 2020
Latest update on 20th May 2020
There were no personal calls made to me from Jiang Tuition Center, since late March 2020 when the government announced that enrichment centers had to be closed. My girl was a P6 student attending the session in Jiang Center. It is the worst choice that I had made for my kid to enrol her into the center. There was no call from the teacher to advise me what would be offered alternatively during the period that the center was closed. In fact, I was alerted subsequently via my sons' teachers from Jiang Center, that there would be YouTube sessions being recorded for students to view. The YouTube sessions are for public viewing. I felt so cheated to pay for sessions that anyone could view. In fact, the videos are damn weird, featuring the teacher reading out passages to the screen. On 2nd May 2020, the P6 teacher finally got me via WhatsApp and rudely responded in the WhatsApp that I had finally responded to her message; and asked if I still wanted to know what were the arrangements for Jiang Tuition Centre? First they didn't try to contact me, and dated to blatantly lie that they have been trying to call me. I went to check my call log, it didn't register any missed call from Jiang Center. I called her and she kept rejecting my calls and said she was busy. Next they dare to ask if I would be interested to know about their arrangements during COVID-19 in May 2020 via WhatsApp. Didn't I pay for service till end of May 2020? Subsequently, she sent me a PDF file to highlight there would be a ZOOM session on 5th May 2020, Tuesday. It was not clear when is the last session of such ZOOM session. When my girl went in on 19th May (Tuesday), she said the last ZOOM session was on 18th May 2020 (Monday). This was not told to me at all. When I asked if she could mail the books which my gal did not collect when the center was closed, she said got to wait till end of May 2020 or later. The lessons would have been over, what is the point of giving me back my materials which I had paid for after everything? When I asked her to mark a composition which I asked my girl to do for lesson 14, she said got to wait. I sent her the compo 3 times in email to remind her and 1 time via WhatsApp. Her response to my request for the marking is either NIL or asked me to wait.
She is the next in charge after the owner. She is taking charge of P6 cohort. If a teacher doesn't listen and care about a student's learning progress, how does she call herself a teacher? If she is the next in charge, her way of handling is a model to all other teachers in the same center. Any parent knows if there is any official channel to feedback to MOE? The center is mercenary!