No to Heatlh Insurance Mandate, Yes to Public Option!
23
people have signed this petition.
Add your name now!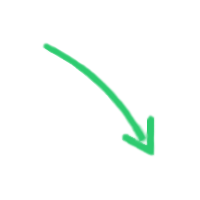 23

people

have signed.

Add your voice!
Maxine K.
signed just now
Adam B.
signed just now
We, the undersigned hereby pledge to boycott the Health Insurance Industry if Congress passes a health care reform bill that does not contain a comprehensive, far reaching Public Option, and instead contains a punitive individual mandate, giving the health insurance industry a guarantee for the biggest financial bonanza in the history of this country. This is a fight to end corporatism in our country. Corporatism is when corporations take control over a government, as we are seeing happen in the United States.
Health Care Reform without a comprehensive Public Option (aka Generic health insurance program) that would encourage free-market competition among the existing private health insurance companies would be rendered ineffective for the purposes of reforming the current broken health care system of the United States of America. Without a comprehensive Public Option that would force private health insurance companies to improve their quality of care and decrease the exhorbitant costs of health insurance, the only entities that gain anything from a health care reform bill would be the same companies who are responsible for the broken health care system in this country.
The cost to the tax payers would come in the form of insurance subsidies for those low income Americans not able to afford health insurance. This is an acceptable cost to ensure every American has access to health care. However, without a comprehensive Public Option to lower the overall costs of health insurance across the board, the cost of the heatlh insurance subsidies paid by tax payers would continue to increase, as the private health insurance companies would continue to increase their insurance premiums.
Further, having a punitive individual mandate that would force every American to purchase health insurance from the greedy private health insurance industry, without the option of a less expensive non-private Generic plan (Public Option) would be tantamount to legalized extortion. Imposing a 2-2.5% pernalty (of one's income) for not purchasing private health insurance, and having the IRS as the enforcer of this penalty is not only wrong, it is full fledge corporatism.
The argument that this individual insurance mandate would be like the existing auto insurance mandate is innacurate. With the auto insurance mandate, there is an opt out choice, since the mandate only applies to those who chose to own and operate a car. There is no such opt-out choice in the health insurance mandate, unless one considers chosing not to live as an option!
End corporatist practices in our government!

Sponsor
An American citizen
Links