Boycott Sony to Help Free Kesha!
53
people have signed this petition.
Add your name now!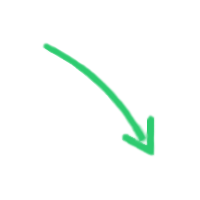 53

people

have signed.

Add your voice!
Maxine K.
signed just now
Adam B.
signed just now
For those of you who don't know, the singer/songwriter Kesha has been fighting a legal battle with Sony and her producer, Dr. Luke. The producer allegedly drugged, raped and verbally abused Kesha, but even though Kesha took him to court, he escaped punishment. Not only has he not been convicted and charged like the criminal that he is, Kesha is not even allowed to leave the record company for at least eight more records, meaning that she has to work with Dr. Luke for the rest of her career. Kesha is an inspiring, talented and strong 28-year-old whose energy is exhibited in her music and It is not fair that her career and her life needs to be ruined by a man that feels the need to control others by force. Ever since Kesha was 18 she has been being drugged and raped by Dr. Luke. She went to rehab for two months because the verbal abuse that she suffered whilst working with Dr. Luke caused her to develop an eating disorder.
Why is Dr. Luke allowed to walk free but Kesha is not, when none of this is her fault? A contract that binds Kesha to Sony SHOULD NOT override the abuse that she has suffered and not only should Dr. Luke be fired from Sony, he should be in jail. There should have been no legal battle in the first place- Kesha should have felt comfortable telling Sony what happened and they should have dealt with the problem right there and then.
Sony is a company that is publicly supporting the rape, verbal and sexual assault, and drugging of an 18 year old. If Sony sees no problem with this, what other situations have other artists that work for Sony gone through?! Shouldn't Sony be mortified that this has been going on for 10 years under their noses? If Sony is fighting against Kesha in this battle, then they are fighting for money instead of basic individual rights that everyone should be guaranteed. If Sony wants to have a battle involving money, they can have one.
In signing this petition, you are pledging to never buy from artists under Sony's label until they free Kesha from her contract and allow Dr. Luke to be charged and convicted. Sony CANNOT let all of their other artists suffer and allow their sales to do down. They will listen to us if enough people pledge to boycott their work. Sony should have never made this battle about money. They should have had compassion for the trauma that Kesha went through while working under their label and they should have already fixed this situation. But if they want to make this about money, then here. We will make it about money too.
Pledge to boycott Sony, pledge to stand behind Kesha, and pledge to stand up for all of the other women and men who have been raped and stayed silent because they thought that no one would care.
Here is a link that shows all artists that work under Sony's label: https://en.wikipedia.org/wiki/List_of_Sony_Music_a...