Boycott SodaStream
60
people have signed this petition.
Add your name now!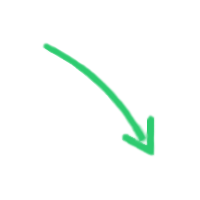 60

people

have signed.

Add your voice!
Maxine K.
signed just now
Adam B.
signed just now
I don't know if you are aware that SodaStream is a product of the illegal Israeli settlements in the Holy Land and therefore is being boycotted world wide.
Does Bed Bath and Beyond really want to sell a product which is supporting illegal occupation and oppression? Please remove it from your shelves and stand up for justice and freedom. (I'm told that there is an alternative(s) to SodaStream, details of which your purchasing agents can surely find, that would provide an equivalent and morally acceptable retail alternative.)
Dear Friends of Peace,
On September 21, an interfaith meeting hosted by the U.S. Campaign to End the Israeli Occupation, Friends of Sabeel--North America, and Jewish Voice for Peace established a Task Force devoted to the possible boycott of goods produced in Israeli settlements, as all such settlements are illegal by international law. As most of you know, the United Methodist General Conference, the policy-making body for that church, voted in May 2012 to boycott such goods (i.e., from Israeli settlements in the West Bank). In July 2012, the 220th General Assembly of the Presbyterian Church USA did the same. Other faith groups have made statements regarding boycott and/or have actually divested stock from companies profiting from the illegal occupation of Palestine.
We are now asking you to join us in supporting the boycott of a product called SodaStream, which is principally made in the illegal Israeli settlement (though not labeled that way) of Mishor Adumin. SodaStream, a device that makes carbonated water and soda from tap water, is being widely promoted this holiday season at such outlets as Costco, Target, Bed Bath & Beyond, Macy's, and others and yes, there are product alternatives for people to purchase instead.
As a coalition of faith-based and secular groups striving for an ethical response to the Israel/Palestine conflict, we believe that BDS (boycott, divestment, and sanctions) is a non-violent means of supporting the call for a just peace in Israel-Palestine and an end to the occupation and repeated land-grabs by Israel. We are united by concerns for all people and do not wish to profit from the suffering of others. We believe that measures such as the boycotting of products are consistent with such a non-violent witness.
The boycott we propose involves more than just not purchasing SodaStream and influencing our non-activist friends and family not to purchase. We also want to alert the various merchants regarding the product via a variety of respectful means. This is not only an opportunity to protest the occupation, but is also a chance to educate others. For that purpose, sample letters and handouts are posted at:
http://holidaysodastreamboycott.wordpress.com.
You can get help in customizing these for your group or locality by emailingholidaysodastreamboycott@yahoo.com.
Many faith-based groups have endorsed a boycott of SodaStream. A growing list is posted athttp://holidaysodastreamboycott.wordpress.com/endorsers/. Information about listing YOUR group among the endorsers is on that page.
Some suggestions for SodaStream Actions Friday, November 23 (Black Friday) and beyond:
1. Write or call: Generate letters/petitions or calls from individuals, congregations, or groups to one or more stores and their corporate offices. Reference their ethics/responsible business practice policies if they have them. Click here for sample letters, store contacts, and links to ethics policies page.
2. Do store visits. Have groups or individuals go to one or more selected stores to talk to management about our concerns regarding SodaStream; fill out comment cards to that effect. Most store managers have no information at all about the occupation of Palestine. A visit is a good way to share information. Click here for sample handouts and other materials page.
3. Hold a vigil, prayer vigil, informational leafleting, etc. at a local mall or in front of a store that sells SodaStream. This can be effective even with a few people. Click here for sample signs and leaflets page.
4. Tweet about it if you're on Twitter. Use the hashtags #SodaStream and #BDS to generate interest in your Tweets. Post information on your own or your group's Facebook page.
Please mail to: holidaysodastreamboycott@yahoo.com with what you have done and the results.
The holidays are fast approaching!
Will you join us?
(