Boycott # MMM
911
signers.
Add your name now!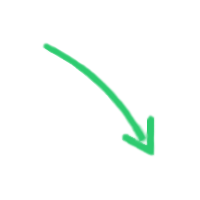 911

signers.

Almost there!

Add your voice!
Maxine K.
signed just now
Adam B.
signed just now
Hi guys! You know we love you more than life and are ready to make any sacrifice for you. But when things like this happen , we can not remain silent . We participate in the # MMM every year. We like the idea itself, the opportunity to show you our love. At these moments we solidate as never, we act as the unified whole. And the fact that we don't eat, don't sleep, forget about all our affairs, even pay less attention to the love ones does not matter.
But we can't endure this uncovered bullying any longer. From the very beginning cheating was a part of this tournament. And MTV turned a blind eye to it. In 2011 we lost to Paramore whose fans used the iMacros to drive up the votes. But at that time we didn't even know such things could be accepted in the tournament. By the time we found out what had happened, the new round started without us.
In 2012 the website was hacked so many times and cheating programs were used again. But we managed to reach your management and MTV. And when we were given the opportunity vote clean we blew it up and earned the victory for you.
In 2013 from the very first round so called 4chan started a war against us. We had to apply for a help again. This helped, but not for a long time. And even when capcha was imposed it still didn't work properly. We had video proves of that but nobody wanted to listen to us. So we lost in that battle to a some guy whose name we even never heard before the MMM. Shame on MTV, it was obvious that they just got rid of us. So openly and so impudent.
We did not want to take part the MMM 2014 after such a terrible injustice. Many of us swore they'd never come back to this sh*tty voting again. But you guys asked us and we felt obliged to support you before the release of the new album. We only hoped that MTV would not allow cheating again. But our hopes were crashed once again. Moreover, the person who responsible for the competition mocks us calling us teenage hysterical girls from Eastern Europe. His disgusting articles humiliate us and make us look stupid instable idiots. He encourages other fandomes to vote against us. We don't care, there is no a fandom who can bit us in fair battle. It's just all about the attitude towards Aliens.
We believe we should refuse to take part in the MMM. We have a soft spot for the Magdeburg four, but we can't win over the machines and we don't believe in clean voting anymore.
We are ready to sacrifice our time and excitory cells for the fair voting but not for this. We're are refusing to be the clowns in this circus.
We beg you not to ask us to take part in MMM any more.