Say "No" To Microsoft's Involvement With MSNBC
20
people have signed this petition.
Add your name now!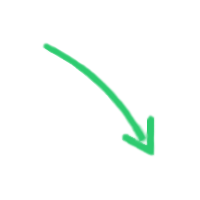 20

people

have signed.

Add your voice!
Maxine K.
signed just now
Adam B.
signed just now
The following petition represents many of the concerned citizens and small business owners who feel uncomfortable doing business with the Microsoft Corporation while simultaneously being attacked and insulted by the MSNBC Cable network and MSNBC.com news website. MSNBC & MSNBC.com are joint ventures of the Microsoft Corporation and NBC Universal. In December of 2005 Microsoft reduced it's stake in the MSNBC cable network to 18%, giving NBC editorial control. Microsoft and NBC Universal each hold a 50% stake in MSNBC.com, the online arm of the MSNBC Cable network. MSNBC is the mouthpiece of the hateful, bitter, far left-wing in American politics. Here are some examples of the bias and vitriol: - Keith Olbermann - August, 2009 - Olbemann described Fox News watchers as "tin foil hatters, conspiracy theorists, paranoids and racists." Response: If the Microsoft Corporation believes that we are filled with enthusiasm to purchase Microsoft software products for our small business after we have just been called paranoid racists on their co-branded TV network, they better think again. - Carlos Watson - August, 2009 - MSNBC host Carlos Watson asked "whether or not "socialist" is becoming the new N-word." Response: This conjecture exceeds the lower limits of pre-school intelligence by insinuating that people who are against government take-over are somehow racists. The Microsoft Corporation has shown no evidence whatsoever that it rejects this sentiment, therefore alienating the majority of their customers and clients. - Contessa Brewer - July, 2009 - Brewer, an MSNBC anchor, insulted our intelligence when she stated the following: "A man at a pro-health care reform rally just outside, wore a semiautomatic assault rifle on his shoulder and a pistol on his hip." She went on to state: "I mean, here you have a man of color in the presidency and white people showing up with guns strapped to their waists or to their legs." Response: The accompanying video edited out the fact that the citizen with the semiautomatic rifle was black, another stain on rogue journalism. How can the Microsoft Corporation support such divisive race-baiting - Janeane Garofalo - April, 2009 - Garofalo described American citizens who attended Tea Party protests as "a bunch of teabagging rednecks" adding "this is about hating a black man in the White House. This is racism straight up." Response: Microsoft and NBC can't get any more offensive than supporting this commentary. To the contrary, we saw concerned Democrats, Independents, and Republicans in unison, protesting the alarming growth of government that will saddle future generations (your children) with massive debt. This diatribe was also the catalyst for discord at a GE shareholders meeting (GE owns NBC). When confronted with the hate speech, GE CEO Jeffrey Immelt stated "I believe that MSNBC has standards that they follow," which was met with cascading "boo's" at the conference. - David Shuster - February, 2008 - Shuster maliciously described the act of Chelsea Clinton campaigning for her mother with this quote: "But doesn't it seem like Chelsea's sort of being pimped out in some weird sort of way" Response: The sexism and misogyny of this statement is offensive to almost everyone, regardless of politic, and typifies the lack of professional standards characteristic of MSNBC and MSNBC.com. If Microsoft leadership, shareholders, and stakeholders decide to continue their MSNBC and MSNBC.com partnerships with NBC Universal, they will do so at their own peril. We would like to extend an olive branch to the Microsoft Corporation by granting them a grace period of six months (ending March 1st, 2010) to terminate their involvement with the MSNBC entities. If Microsoft leadership refuses to dissolve their association our group will embark on an ambitious online and offline PR campaign to recommend alternative products and services for the American small business owner and consumer. Possible recommendations may include the following: Business Solutions - Replace Microsoft Office with Google Docs, Open Office, or Star Office - Replace Microsoft Money with Quicken or Quickbooks - Replace Bing/Yahoo Search Marketing with Google AdWords Consumer Products - Replace XBOX Game Console with Wii, Playstation, or Nintendo - Replace Zune Digital Media Player with iPod or Nomad - Replace MSN Hotmail with Gmail or Yahoo Mail - Replace MSN Music with iTunes - Replace Microsoft Money with Quicken or Quickbooks - Replace Internet Explorer with Mozilla Firefox, Safari, Opera, or Google Chrome - Replace Windows Media Player with Real Player or Quicktime We do acknowledge that Microsoft has dramatically advanced and benefited the world with technological innovations to increase productivity for, and provide entertainment to, millions of people and businesses. However, we are no longer going to buy products and services from a brand that insults us on a daily basis. There is nothing Microsoft can say or do to defend their partnership in MSNBC. Any attempt to deflect responsibility because they lack editorial influence is tantamount to Terry Nichols being cleared of wrongdoing because the Oklahoma City bombing wasn't his idea, it was the idea of his partner, Timothy McVeigh. We respectfully ask that the Microsoft Corporation divest themselves from the acidic vitriol of MSNBC as soon as possible to restore good faith.
Sponsor
We are a group of concerned citizens and small business owners. Please forward your correspondence to boycott_microsoft_products@yahoo.com.
Links
Here are great alternatives to Microsoft products and services: www.openoffice.org www.quicken.com www.adwords.com www.playstation.com www.ipod.com www.firefox.com www.realplayer.com