Register to join the Boycott of NYS June Field Tests
291
people have signed this petition.
Add your name now!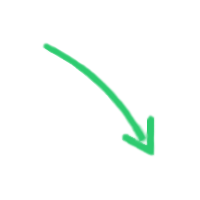 291

people

have signed.

Add your voice!
Maxine K.
signed just now
Adam B.
signed just now
Sign on to this registration petition so we can keep track of everyone participating in the boycott.  
**********************************************************************************************
Boycott rationale:
As parents with children in the New York State public school system, we oppose the decision made by the New York State Education Department (NYSED) to have students take "field tests" this May and June that serve one purpose -- testing the validity of test questions created by Pearson, the company being paid $32 million to implement a new assessment program for NYSED.

Our children have been subjected to excessive amounts of standardized state testing this school year. The tests in April consumed six days of 90 minutes each, made longer by the inclusion of up to 30% of "field test" questions. It is unacceptable that even more valuable classroom time be allocated to the testing of test questions. Furthermore, I object to my child being used as a research subject for a for-profit corporation without my consent, permission or offer of compensation to families or to participating schools. 
As parents and voters, we are issuing a vote of NO CONFIDENCE in the current education reform agenda.
We demand that NYSED delay the aggressive timetable requiring our schools to rush in dozens of new assessments for K through 12 by the Fall of 2012.  Give our districts time to develop quality assessments locally, allowing us to retain our tax dollars in our districts, instead of handing them over to the private-sector to purchase bubble tests. 
***********************************************************************************************
To participate in the boycott, contact your school principal to find out which classes are being asked to sit for field tests on which dates. Different districts are being asked to test different grades. With that information, send a letter to your principal (see a sample below). If your child is not in the grade being asked to take a field test, sign the petition anyway to oppose this inappropriate research methodology and use of instructional time. 
PLEASE FORWARD THIS TO EVERYONE YOU KNOW!!
And sign our petition calling for a restoration of school funding
http://www.ipetitions.com/petition/restore-education-funding-for-nys-public-schools/
Sample letter to principal -- May 2012 Dear Principal ______________, Please do not allow my child __________________ in Class ___________________ to sit for any New York state field test in any subject the week of June 4-8. My child has been subjected to excessive amounts of state standardized state testing this school year. The tests in April consumed six days of 90 minutes each, in addition to the huge amount of time devoted to preparing for those tests. It is unacceptable that even more valuable classroom time be allocated to state testing. Furthermore, I object to my child being used as a guinea pig for a second time by Pearson and the State Education Department, especially as field test questions were already embedded in the April state tests, making my child a research subject for a for-profit corporation without my consent or permission. It is my understanding that there will be no negative consequences for the school if children do not take these field tests, and make-up exams will not be given. Therefore, I do not give permission for my child to take the June field test. I respectfully request that the school not give the test at all, and that all students benefit from a full day of instruction rather than waste more time on test-taking. If, however, the school does give the tests, I expect it to offer an alternative instructional activity for my child. Sincerely, _____________________________________ Signature ____________________________________________ Date
Sponsor
Restore Education Funding Point person for boycott organizing Jen Marraccino jenmarraccino@hotmail.com
Links