BOYCOTT Clash of Clans Gems
35
people have signed this petition.
Add your name now!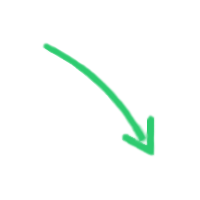 35

people

have signed.

Add your voice!
Maxine K.
signed just now
Adam B.
signed just now
This petition was made to Boycott buying gems for Clash of Clans.
By signing this petition you may continue to play the game, but do not buy gems.
Supercell continues to bring out updates focused solely on making money instead of fixing problems with the game.
One of the newest updates coming soon includes a week shield for those in Titan 2 and Titan 3. There are roughly 15,000 accounts in those 2 leagues with will eliminate 240,000 defenses/offers for other players.
As you may know the clouds are horrific as they are now. Now imagine removing 240,000 possible offers and how that would effect the clouds.
The main issue with the game is offers that you see. You may go 6 hours seeing between 0-3 bases. Then when you go on defense someone 700 trophies below you finds you and attacks you. This makes it nearly impossible to increase your trophies.
The other issue with the game is the Archer Queen's AI which hasn't been attempted to be fixed.
Supercell continues to dish out updates for the mere fact to keep making money instead of making the game more enjoyable. The only way to fix the game is to boycott purchasing gems.
Talk now is adding 25 more walls and Town Hall 11. The whole reasoning behind if is for supercell to make money, but still haven't fixed the trophy system.
My opinion to fix the trophy system is quite simple. If you are at 4700 trophies there is no reason for someone at 3900 to find you when you go on defense especially when there are hundreds of people between 4600-5000 searching at that time who most likely haven't seen a base in well over an hour. When searching the only bases you should see are those 600 below you and 100 above you. So if you go on defense at 4700 trophies the only people who can attack you are between 4600 and 5300.
With that trophy system it would allow more offers for everyone and would eliminate being a 50+ offer on defense.
So let's send a message to supercell and boycott buying gems until they fix both the Archer Queen and the trophy system!
Imodders are destroying war and make it unfair for clans who play the game fairly. If someone uses IMOD for war their clan should automatically lose and the other clan given the win.
Nobody over 3200 should be able to have a 7 day shield. The 1 and 2 day shields eliminate a lot of offers as it is. Everyone should only have a 2 day shield with a 7 day cool down.
The only way to fix the trophy system above 4000 trophies is to increase the number of offers available. Like previously mentioned if the search criteria for matchmaking is 600 below to 100 above your number of trophies, it would open up a lot more offers for everyone between 3200 and 5000 trophies.