Boycott Buzzfeed
318
people have signed this petition.
Add your name now!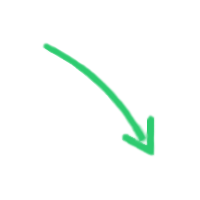 318

people

have signed.

Add your voice!
Maxine K.
signed just now
Adam B.
signed just now
Many of you readers may know of Buzzfeed as a source of online entertainment, something funny or interesting to read while sitting on the toilet or when you're bored. It may even be your guilty pleasure. But what I am going to do is expose the corrupt and disgusting underbelly of Buzzfeed, and all you have to do is sign this petition, saying that you will boycott anything Buzzfeed creates. Ready? Let's jump right into this.
Buzzfeed seems to be littered with hypocrisy and double standards. There is an article on the website called, "All The Items Of Clothing Women Have Been Told Not To Wear In 2014", so you would imagine this site takes a stance against shaming what clothes you wear, right? Wrong. Posted earlier this year, there is an article called, "16 Things Dudes Need To Stop Wearing In 2016", which is a double standard, telling men to only wear what they like, and telling women they can wear whatever they want. I urge you only to google the names of the articles, and take a look at the link, since every click they get is more money in their pockets, but if you truly want to see them for yourself, then the first article is here and a link to the reddit page discussing the article is here. According to Campus Times by David Weinberg, a search of the word "sexist" in Buzzfeed's toolbar pulls up a plethora of articles shaming advertisement, runway models, and public behavior that demean or object woman's role in society. Notably, zero articles under this search relate to supporting men. In fact, there are articles in which Buzzfeed has no issue objectifying men, which Campus Times has a list of, as well as a few headlines that appear when "sexist" is searched. In short, Buzzfeed seems to have no issue objectifying men, while shaming anyone and anything that objectifies women.
I'm going to put this next one bluntly. Buzzfeed steals content from other sites, photographers, news stations, and much more without giving credit to the original content creator. Just take a look here, where a reporter took photos of a building collapse and posted it to Twitter, where Buzzfeed took her photos, and republished the content without crediting the reporter who took the photo, even when the news station called them out for it! There was also an article which stated how Buzzfeed used a photographer's copyrighted photo without crediting the author properly. There is yet another article Buzzfeed stole about a new trend of people tweeting pictures of their friends falling down the stairs, in which Buzzfeed cited the original article, but so poorly that you could not find it, as it is buried deep beneath theirs, under two large vertical photos. Here is the link to it. I could go on and on all day with more examples of Buzzfeed's theft, but a quick google search could confirm for you.
Buzzfeed is one of the worst sites on the internet. They make millions, and have received $46 million in funding alone. All they can seem to do with that money is pander to the lowest common denominator with their crappy listicles, not source the original authors for their work, and using double standards to objectify men and shame anything that does the same to women. By signing this petition, you agree to boycott buzzfeed. Anything that is produced by Buzzfeed, which includes articles, videos, tweets, and anything they have touched, you will avoid. By doing this, you reduce the money that Buzzfeed receives through virtual clicks, and eventually, the site will be forced to shut down. I beg of you, let us tear down this slimy, dirty king called Buzzfeed.
By the way, here are the articles that inspired me to write this. Thanks guys!
http://www.thebestpageintheuniverse.net/c.cgi?u=bu...
https://dustincharles.wordpress.com/2013/04/17/19-reasons-buzzfeed-sucks/