Boycott All Business That Profits Off of Enslavement of Marine Wildlife!
34
people have signed this petition.
Add your name now!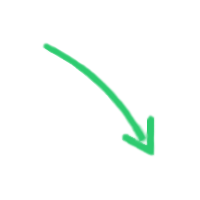 34

people

have signed.

Add your voice!
Maxine K.
signed just now
Adam B.
signed just now
We believe that it is simply unacceptable that marine animals are forcibly removed from their natural habitat, right in front of their helpless and powerless families. Then they are brought to Marine Land for our own amusement, forcibly confined in tanks so small that they have to be starved in order to be small enough for them.
They came from different "vocal groups" and struggle to communicate with each other, as a result. No one seems to understand them - not even their own kind. The naturally calm and docile mammals become aggressive and even lash out on each other. There are even many accounts of them killing human trainers, as their emotional damage and suffering leads them astray from their natural state of being.
Treated like property, they are stripped away from their mothers and shipped across the world. Their mothers search for their children for days on end, calling for their babies as any unconditionally loving mother would but to no avail - their children are gone and they are left confused, bewildered and agonized. In captivity, these amazing animals only live for 30 years at most, while many die even earlier than that. Typically, they have the same lifespans as us humans do.
Are we not all the same? Does any living being deserve to be treated as property; as tools to be used for the sake of superficial entertainment and amusement. True beauty and wonder can be seized by watching marine animals in their natural habitat; in the free, open and massive bodies of water where they call home, and where their families await.
We urge you to boycott any business that profits off of the enslavement of any marine animals. Without our financial support, these inhuman and immoral corporations, run by sociopaths who care not for living things and only care about money, will crumble. A clear message will ring true, and they will have no choice but to end the suffering of these amazing animals once and for all.
Please help spread awareness by sharing this with everyone you know. You can make a difference.