Both parents should have equal rights and access when reasonably justified!
28
people have signed this petition.
Add your name now!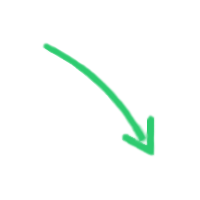 28

people

have signed.

Add your voice!
Maxine K.
signed just now
Adam B.
signed just now
I am a 33 year old man, father of three and have been married to my wife for 12 years. I have worked since the age of 18 years old to provide a stable and secure home for my children and give them an adequate up bringing. I love my children and have always done everything in my power to protect and support them in every way.
I separated with my wife in 2010 after she had an affair and left to start her new life with two out of three of my children residing with her. The eldest child chose to reside with me which was his choice, at times he didn't want to go to his mums, I always encouraged contact and I was keen for him to continue having a good relationship with her. Everything was working well and I had my children over night on a regular basis both at the weekends and during the week, my wife and I were also amicable and we used to talk about the children's schooling and forthcoming events.
On my birthday in August 2012 l came home to find an empty house, my son had left, all his belonging had gone and a message from my wife calling me every name under the sun and stating I was never going to see my children again! It has since come to light that it started from an argument I had with my eldest boy over getting his hair cut! Since this time I have been to court four times to get access to my children and I still have had no success!
The initial concern was the allegations of domestic violence she had made against me during our marriage which I strongly denied however I was prepared to prove my innocence to the court. I attended court in December 2012 and they set out a court order for me to have indirect contact with my children twice a week and for investigations to be carried out and evidence to be gathered for the next court hearing including police checks for the domestic violence allegations.
I returned in April 2013 this year and my wife had flouted every instruction on the court order and I during this time I had had minimal contact with my children over the phone just verbal abuse from her partner every time I called and warnings from the police telling me to stop ringing the house because they have been informed I was harassing the children when I was purely ringing at the times stated on the court order to speak to my children!
The courts had gathered all their evidence and police checks were all clear and the children had been interviewed by Cafcass. The report stated my eldest did not wish to see me, the middle one was very keen to see me and my youngest at the age of 5 could be encouraged by her mother or other third parties to see me. This report was then viewed by the court and they were keen to get direct contact started but it wasn't that straight forward! Both my ex-wife and I needed to agree on a neutral party to initially attend the contact with my children, I was happy for anyone to attend providing it meant I see my children but she wouldn't agree to anyone. The courts then left it open for a third party as agreed by my ex-wife to supervise the visits and they wanted 8 sessions to take place before the next court date.
I then returned to court again in July 2013, I had had no direct contact as recommended by the court and hadn't spoken to my children over the phone. My wife had flouted yet again everything set out by the courts. The courts then moved onto the next option which was I could attend a contact centre but this was the very last resort. I was strongly against my children having to go to a contact centre environment however if it meant I saw my children I would do it.
I then sourced a contact centre and got it all arranged, at this point indirect contact was supposed to continue however I was having no contact with any of my children. Both my wife and I attended the initial visit at the contact centre and she said she was keen for contact to commence and agreed to bring the children along. The dates were agreed and contact was to commence..... I went along every two weeks for 10 weeks to see my children for three hours in an environment I highly disliked but I was prepared to do this if it meant I saw my children but no, she didn't attend once!
So yet again I returned to court in October 2013, by now I have completely lost my relationship with all three of my children. My wife has also changed all three of my children names by deed poll (illegally) to her partner's name. I have continued to send the children letters, cards and present throughout the year and at every birthday and when I attended court I was asked can you prove it? Did you keep a copy? My response was no, I am writing to my children who I love and care for I am not writing to the world and his wife!
I have been paying for a solicitor and a barrister to represent me in court which isn't cheap! I have now come to the conclusion I am never going to see my children unless I have complete control over this situation in having residency of my children. At this point my middle child has now changed his mind against seeing me so Cafcass write another report, they state it seems there is a view of a good parent and a bad parent and the children are influenced by this however because this has gone on for so long and I have had no contact what so ever with my children. My wife, my children and I are to have a mediation service to help build our relationship and for the children to be encouraged to want to have a relationship with me, their father.
I could go on and on listing the things the courts have agreed but my wife has broken everything on every agreement. I am now on my fourth agreement and nothing is being enforced and unless she makes my children available I am unlikely to have any contact with them again.
I am continuing to work and earn money to keep a roof over my head and fight to see my children yet she gets legal aid, she can break a legal court order time and time again and get away with it. What is the point in a court if they do not punish those that wilfully disregard these orders?
I returned to court for the again and this time a Guardian was instructed to speak to the children, my wife and I all separately. Initially she refused to bring the children to the children's centre saying the children will not come if they know their Dad is going to be there. The Guardian explained they will not see him they are going to talk to me about what has gone on.
I arrived one hour after the children as instructed by the Guardian to see they had all signed in the visitors book, I was so scared, nervous and excited with so many emotions running through me knowing my children were in the other room not having seen them for nearly two years. The Guardian came out to me and explained I am sorry Kevin it is too late, the children do not want to see you and it is now time to say good bye to your children! Hopefully this won't be forever just until they are ready to come to you.
I was invited into a room where my three children and my wife were sat, the Guardian started by saying your Dad has a few words to say to you all. I broke down and said to my Children 'I love you' and I never meant for any of this to happen, I am really sad it has ended like this. I started talking to them about happy memories I had of them when we used to all have fun and holidays we have had together, at this point the children started to respond to me. The Guardian then suggested that my wife said a few words; she said she will never stop the children from seeing me and she will also encourage them to make contact if they want to call or contact me! At this point the guardian said I think you are all grown up enough to leave together. I left and walked down the road with my children; I turned to my little girl and said 'Can Daddy have a kiss?' She said yes and gave me a big kiss. I then turned to my 10 year old and said 'You're not too big for a huge yet are you?' He laughed and said no. My eldest gave me a huge, at this point I couldn't hold my emotions in anymore and I said I am leaving now. My children walked away from me!
We returned to court in April 2014, the guardian had written up a report stating yes there had been some family conflicts and different parenting styles however the children have been heavily influenced and have made a decision to not have a relationship with their Dad. Sadly the mother has acted very selfishly and not encouraged a relationship to continue with their father as she felt very strongly about having her own family unit! The guardian stated when the children are ready they will hopefully choose to see their father again. I was still granted parental responsibility over my three children and I have no restrictions against me seeing my children at any point but the guardian advised I let time be the healer! I asked the judge as a final wish for my children's names to be changed back to their birth name. My wife argued and said they do not want to be known as that, the judge spoke over her and said you were in the wrong changing their name in the first place so you can explain to them that they are going to have their birth name again. She continued to argue and said no I will tell them your Dad has made me change your name back! The judge with sadness said to me sadly you will be blamed for this as well if the children have to change their name and that's why we are in the position we are in today. The judge faced me and apologised, he said I am sorry there is nothing else I can do, it is the wishes and feelings of the children that I now close the case!
The only positive outcome I have from this is I am now finally divorced after 4 years of being separated.
I want to see the family courts system changed, as a parent who has a legal responsibility over all three of my children how can she get away with this when there is no valuable evidence. I would never put my children in any kind of danger. I have had endless amount of difficulties with the schools as she has told them I do not have any parental responsibility and she has changed all their documentation to another name. I know there are many many more fathers out there who have either been or are going through the same thing as me and I want to see a change, it is not right as a father you should have equal rights and access unless reasonable justified.
Please show your support by sharing with others, anyone you know that has been affected by a similar situation or currently going through it. Please also get in touch, tell me about your stories and support this petition to make a change to the law!
Updated November 2014