Boot Jackson, Save Hamilton
78
people have signed this petition.
Add your name now!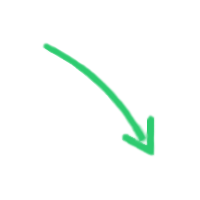 78

people

have signed.

Add your voice!
Maxine K.
signed just now
Adam B.
signed just now
Dear Secretary Lew and the entire U.S. Treasury,
The decision to take Alexander Hamilton off the front of the 10 dollar bill for a woman is a preposterous and mystifying one. We urge you to save Hamilton's, the architect of the United States's financial system and a man who espoused true American values, spot on the 10 and instead to place a woman in for Andrew Jackson on the 20.
Firstly it is important to note that placing a woman on common American currency is a great idea: we need to recognize the accomplishments, courage, and strong moral values of the great women throughout American History. Placing a woman on currency is a great medium through which to do this and is long overdue. We applaud the treasury's efforts to listen to the public campaign for this and actually take action, however, the action is being taken in completely the wrong place.
Alexander Hamilton is one of the most deserving people currently on our currency. His immigrant rags to riches story perfectly encapsulates the American Dream and he boasts an incredible litany of accomplishments. He helped write the Federalist Papers, he was the first Treasury Secretary, he was the architect of the National Bank, he created the Cost Guard, and he was one of the first people to ever express the idea that the Constitution could be interpreted loosely. Furthermore, he was one of the few openly anti-slavery founding fathers: a sign that his moral compass was way beyond its time. Ultimately though, it is insulting to take the man who created American currency off of American currency.
Andrew Jackson had a presidency marked with great strides forward for democracy, but his Indian policy and disregard for the Separation of Powers as articulated by our Constitution should not be recognized by placing him on the 20 dollar bill. Andrew Jackson was the executor of the Trail of Tears, he blatantly ignored the Supreme Court, and he used the Presidential veto more than every President before him combined. Given, he expanded sufferage, he was a war hero, and he too has a rags to riches story. However, his utter repudiation of many values we hold so dear today: compromise, racial equality, and level headedness, make him the most obvious candidate for this replacement.
We hope that you restore Hamilton's rightful glory and that you let the women on 20s movement actually come to its fruition