Bonded Labourers' hands chopped off - Action Demanded from Chief Minister of Odisha and Prime Minister of India
59
people have signed this petition.
Add your name now!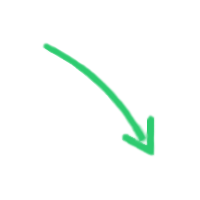 59

people

have signed.

Add your voice!
Maxine K.
signed just now
Adam B.
signed just now
'Poverty is violence'
Solidarity group for bonded labours demands justice in Western Odisha
The civil society demands stern action against culprits in Western Odhisa who chopped off the hands of two bonded labourers after they refused to go outside the state to work.The two, Nilambar Dhangada Majhi(Adivasi) and Jialu Nial (Dalit) ofJaypatna blockof Kalahandi district, are now struggling for life at the Burla Medical College and Hospital at Sambalpur.
The labourers had taken an advance of Rs 15-20,000 to work in Andhra Pradesh.On learning that they are being taken to a different state, 10 out of the 12 labourers managed to flee from the clutches of the contractors. Angry at their escape, the contractorsdemanded these two labourers to repay the advance taken by all the 12 of them. When they pleaded their inability to do so, their hands were chopped off leaving them virtually disabled for the rest of their livesat an isolated place deep inside the forests of Sinapali in Nuapada district.
The news is shocking, despicable and intolerable, but represents the sad state of affairs in western Odisha, say several prominent Human Rights thinkers and activists demanded for the offence to be registered under Sec 326 of the IPC that calls for life imprisonment, and that this tragedy serve as a wakeup call for the police and the administration.
Civil society organisations of western Odisha - Jan Jagaran Dadan Sangha [JJDS], Shramik Adhikar Manch and Vikas Sansthan have demanded the Collector for immediate arrest of the labour contractors. Condemning the gruesome act, they said police and the contractors are hand in glove in supplying these labourers at a cheaper rate to other states violating every law of the land and human rights.
National Human Rights Commission [NHRC] has already sent directives to Odisha government. It is hoped they would be immediately and unconditionally adhered to .
The following concerns are being raised to seek immediate and urgent attention and action from Central government and Odisha government by the undersigned collective of social action groups and trade unions in 'Solidarity for bonded labours' . These are:

An appeal to Chief Minister of Odisha:
· Chief Minister of Odisha must take full responsibility for this gruesome act and admit his failure to implement the Bonded Labour (Abolition) Act 1976 and Scheduled Caste and Scheduled Tribe (Prevention of Atrocities) Act.
· That the criminals be brought to justice immediately to IPC, to also charge accused under relevant sections of the Scheduled Caste and Scheduled Tribe (Prevention of Atrocities) Act, Bonded Labour (Abolition) Act [Section and inter-state migrant workmens act 1979. The case shall be referred to the special court the SC/ST (PoA) Act 1989.
· Police must file charge sheet-within one month and court proceedings should start with special appointment of public prosecutor.
· That the two labourers be rehabilitated as per the Bonded Labour System Abolition Act and all social welfare measures as per the Unorganised Worker Social Security Act, 2008.
· That one member from the families of the two labourers be provided with employment
This atrocity also sheds light on the plight of other labourers mainly from Western Odisha who migrate to work in brick kilns in the Southern states of India but end up as bonded labourers. Hence, the Solidarity Group also demands that:
· Expedite the proceedings in cases pending against all labour contractors or 'SARDARS' (as called in western Odisha parlance) in the State of Odisha.
· The legal liability in such cases shall be extended to the Principal employers as without their abetment such incidents cannot take place.
· State government must ensure complete rehabilitation of all bonded under Scheduled Castes and the Scheduled Tribes (Prevention of Atrocities) Rules 1995- 12[4]-21
Since the problem of bonded labour is not restricted either to the brick kiln industry or to the state of Odisha, but is spread across the country, as per the experience of the various organisations represented in the Solidarity Group, latter makes an appeal to Prime Minister also to:
· Prime Minister of India must admit his failure to implement the Bonded Labour System (Abolition) Act 1976 and Scheduled Caste and Scheduled Tribe (Prevention of Atrocities) Act and take full responsibility for this gruesome crime.
· That a fact finding commission, comprising of court appointed offices, government officials, social action groups and trade union representatives be constituted:
Ø to investigate this gruesome case of two labourers being grievously injured by contractors and bring the perpetrators to book and rehabilitation of the labourers.
Ø to conduct an extensive interview with the victims and their family and recommend a consolidated rehabilitation package.
Ø to investigate the situation of migrant workers in western Odisha and other states
Ø to recommend ways in which labours working under bondage in the State of Odisha and other states could be released and have land based sustainable livelihood.
And that the report of the proposed fact finding team be released on the website of the Ministry of Labour, GOI, Panchayati Raj Department and Labour Department, Government of Odisha.
· That directives should be issued to all the state governments regarding effective implementation of Inter-state Migrant Workmens Act 1979. It is to be noted that millions of Dalits and Adivasis are illegally made to migrate from different pockets of the country to work in bondage condition, majorly in Brick kiln units.
· Government and District administration along with trade unions and social action groups should work on protocols to ensure fair, participatory and transparent labour recruitment processes which should be legally binding on the recruiters and recruitment processes should be institutionalize.
Finally, as the nodal agency to handle the cases of bonded labour is the National Human Rights Commission, the Solidarity Group also makes an appeal to the NHRC, which is as follows:
· An appeal to the NHRC to recognise the victims as bonded labour, issue release certificate and issue direction to the State of Odisha for their rehabilitation as recommended by the proposed fact finding committee.
· An appeal to the NHRC to immediately start courtproceedings pertaining to this case and to issue directives to Centraland State government for their failure to implement the judgement dated October 15, 2012 passed by the Ho'ble Supreme Court in PUCL VS STATE OF TAMIL NADU. The Central and State Government shall also be held in contempt of court for ignoring judgement issued by the apex court on bonded labour


In solidarity
Solidarity group of Bonded Labours
Dalit Dasta Virodhi Andolan (Punjab), New Trade Union initiatives, Jeevika- Jeeta vimukti, (Karnataka), National Dalit movement for justice (Delhi), Sahri adhikar manch (Delhi), Delhi solidarity group (Delhi), National coordination committee on bonded labour, Prayas Center for Labour Research and Action, Justice Venture International (New Delhi), Society for labour development, ActionAid India, RITES FORUM (Odisha). Vikas (Odisha), International Justice Mission, Adivasi Solidarity Council, Paschim Odisha Krishak Sangathan (Odisha), SOCO Trust (Tamil Nadu), Dalit Shree Shakti (Andhra Pradesh), Bharathi Trust (Tamil Nadu), Association for Rural Development (Andhra Pradesh), The Dalit Alliance (Andhra Pradesh), Solidarity Committee for Brick Kiln Workers (Andhra Pradesh), Rashtriya Garima Abhiyan, Sankalp and Doosara Dashak (Rajasthan), RIHR (Rajasthan), National Forum for Housing, Rajasthan Bal Sajha Sanrakshan Abhiyan (Rajasthan), Rajasthan Int Bhatta Mazdoor Union, Zila Yuva Vikas Sangathan (Haryana), HPVHA (Himachal Pradesh), Shramik Adhikar Manch (Gujarat) and others.
http://www.thehindu.com/todays-paper/tp-national/tp-otherstates/article5485687.ece
http://www.bbc.co.uk/hindi/india/2013/12/131217_bhubaneswar_slashed_right_palms_ap.shtml?s
http://www.hindustantimes.com/india-news/hands-of-migrant-labourers-chopped-off-by-contractor-in-odisha/article1-1163531.aspx
http://www.ndtv.com/article/india/labourers-palms-chopped-off-in-odisha-s-balangir-district-459847
http://www.indianexpress.com/news/orissa-hands-of-2-labourers-chopped-off/1208477/
http://www.newindianexpress.com/states/odisha/Agents-Chop-off-Labourers-Palms/2013/12/17/article1949745.ece
http://news.oneindia.in/bhubaneswar/middleman-chops-off-hands-of-two-labourers-for-refusing-outside-work-1360618.html
http://odishasuntimes.com/shocking-middleman-chops-hands-two-labourers/
http://www.orissadiary.com/CurrentNews.asp?id=46494
http://news.silobreaker.com/orissa-labourers-palms-chopped-off-5_2267319071345213492