Farm Murders in South Africa.
83
signers.
Add your name now!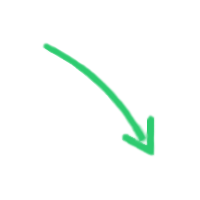 83

signers.

Almost there!

Add your voice!
Maxine K.
signed just now
Adam B.
signed just now
Since approximately 1991, some South African farmers (Boers) have been subjected to a steady succession of bloody and violent attacks resulting in the murder of a significant portion of their number. The murder rate in South Africa is currently at an all-time high along with rape figures that are so bad, South Africa is now known as the rape capital of the world. The murder rate is approximately ten times higher than that of the USA, and the murder rate amongst the farming community is now four times that of the national average. What is happening in South Africa today is nothing less than genocide, yet somehow this has managed to escape the attention of the world\'s media. Perhaps there would be more public outrage if the numbers were more dramatic, perhaps it would be considered more newsworthy if the victims belonged to certain other ethnic groups but, as it stands, the plight of these farmers is being ignored by the mainstream media for whatever the reasons. There are, or were, some 60,000 Boers (farmers) providing South Africa\'s food, but hundreds of them have been killed in the most brutal and horrific ways imaginable. Men, women, children, nobody is spared. Some have been beaten to death, others burned alive. They have been shot, raped, hacked, tortured and hideously abused, and most of them have died an awful death at the hands of their attackers. The South African government argues that the purpose of these farm invasions is robbery. Patently this is untrue, for if that were the case, we might certainly expect to see some people murdered in defence of their homes, but the numbers would be nowhere near as high as they are. And in many cases, nothing appears to have been stolen at all. In spite of many appeals and petitions for greater security for farmers, the South African government remains unmoved, and is actually now about to phase out the S.A. Commando System, the only defence the farmers have left. By 2009, that will be gone and the remaining farmers will have nowhere left to turn. It is my intention to present this petition to the President of South Africa in the hope that he will realise that the world is watching, and that he will take steps to stop this genocide. I am aware that any such hope is a pretty futile one, of course, so I intend to send this also to as many media agencies as possible so that at least some attention may be drawn to the plight of the farmers and their families. Little or nothing is being done for them by their own government, perhaps a more international level of exposure will prod peoples\' consciences. Perhaps it would be a cynical point of view to suggest that the South African government has little incentive to help the minority-group farmers and that these murders are actually helping them to make good on a years-old pledge. The indicia thus far certainly suggest that this may be a motivating influence for their lack of effective action. Consider this; when Mandela and the ANC took control in 1994, they promised to transfer ownership of 30% of white-owned farmland to non-white ownership within 15 years. (Restitution of Land Rights Act). In January 2003, South Africa\'s Labour Minister Membathisi Mdladlana said that his country could learn much from Mugabe\'s land reform programme. The political opposition in South Africa denounced his remarks as \"chilling.\" But were they also prophetic Just one year later, President Mbeki signed amendments to the Act, allowing the minister of agriculture, to expropriate farms without going to court. It would be a little naiive to think this was a mere coincidence. I encourage all of you to spend a little time online to confirm what I have said here. if you type \"South Africa farm murders\" into your browser you will find many sad personal stories and a great deal of information. You will find some links on the right hand side of this page to start you off. I do advise though that some sites carry images which are not easy to look at ... especially grim, perhaps, is the one of the baby who was rolled in newspaper and set alight. If enough people speak up, others will listen. Even if you do not wish to sign this petition yourself, I ask that you please pass on the link to others because the more this is brought out into the open, the better chance these South African farmers will have of surviving. Their own government will not help them, and few are prepared to speak up on their behalf. Your signature on this petition will help to draw attention to the desperate situation they face. It is unlikely that their government can be shamed into taking action, or that the world\'s media will suddenly give this their full and undivided attention, but perhaps we can get them to sit up and take some notice. Please, will you at least join me in the attempt
Sponsor
I\'m supposed to write information here about the person sponsoring the petition. That\'s me. I don\'t have a website for you to look at because I\'m just a very ordinary person living a very ordinary life. My life, however, unlike that of the average South African farmer, is largely uneventful. I want to speak out on their behalf because so few seem prepared to even acknowledge the problem, let alone try to do something about it.
Links
http://www.africancrisis.org/photos45.asp This site contains much information and many links to personal stories and other informative sites. CAUTION:- disturbing images. http://au.youtube.com/watchv=v2E9oz4dfLs Sky News report on YouTube http://au.youtube.com/watchv=3S71PbichSw Documentary. Part 1 (YouTube) CAUTION:- disturbing images. http://au.youtube.com/watchv=X38CW6l-em4&feature=related Documentary. Part 2 (YouTube) CAUTION:- disturbing images. http://www.saps.gov.za/statistics/reports/rural_safety/eng/pages/no2e.htm South African Defence Force. Commando System.