The Boycott Bob Crow Campaign
52
people have signed this petition.
Add your name now!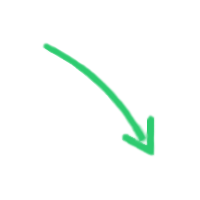 52

people

have signed.

Add your voice!
Maxine K.
signed just now
Adam B.
signed just now
It\'s time Bob Crow, leader of the RMT union, experienced some of the pain he has happily inflicted on the people of London. This petition aims to turn the tables on Bob Crow for once, to see how he likes his life being disrupted. *The Petition* Unions typically act in the interests of society, protecting workers\' rights from their bosses and generally making the world a nicer place to live and work in. However, there are times when unions can hold the public - not necessarily they\'re capitalist employers - to ransom. This is when unions can become dangerous amd damaging to society. The latter would apply to the RMT, headed by Bob Crow. Bob Crow has dedicated his time as leader of the RMT to ensuring his members profit by regularly imposing misery on millions of people in London. Though Crow has communist roots, his actions have only served to generously boost the pay-packets of his members while pricing many of London\'s poorest people off London Underground\'s services. The people of London have claimed to have had enough in the past, but this petition aims to highlight that this time we\'ve actually, genuinely and unequivocally had enough of Bob Crow this time around. If we\'re going down, we might as well bring Bob Crow down with us! And, while we\'re at it, we\'re also going to join a ridiculous religion (links on the right people). Or perhaps not, but sign anyway. Anyway, if you do choose to stick your name at the end of this petition, you are also making a commitment to participate in the Bob Crow Boycott. The Bob Crow Boycott aims to disrupt Bob Crow\'s life as much as possible, just to give him a little taste of his own medicine. Signing the petition requires you to participate in the following activities, or lack thereof: (a) in your job, whether you\'re the owner of a business or an employee, you will refuse to serve Bob Crow on principle. We want to make sure Bob Crow isn\'t provided with anything he needs to survive, such as food, water, the emergency services and Mars bars. (b) if you encounter Bob Crow in the street, you\'ll make an extremely conspicuous effort to look away and avoid all eye contact and physical contact with him. (c) if Bob Crow should enter your train, which is unlikely considering his huge pay packet, you should use the password \'Stone The Crow\', thereby signalling to your fellow passengers that there is a union leader on the train in need of a good stoning. (d) in the unlikely event of you actually being friends with Bob Crow, we urge you to reject his phonecalls or his advances, sexual or otherwise. (e) if you\'re a family member of Bob Crow, please consider joining in the boycott, particularly if you are in a position to down tools in the home and refuse to do housework/homework. By signing we hope you will join The Confusionists in bringing Bob Crow\'s life to a halt in the same way he has ours.
Sponsor
As a religion, the Confusionists are fully entitled to say what they like about anyone, anywhere, at any time, regardless of how crazy it is. Put simply, discrimination\'s groovy provided you tell the politicians that you\'re simply acting on God\'s behalf.
Links
Homepage http://www.theconfusionists.org Myspace http://www.myspace.com/theconfusionists Facebook http://www.facebook.com/group.phpgid=5250794637