The Community wants Open Board Meetings
52
people have signed this petition.
Add your name now!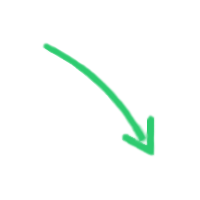 52

people

have signed.

Add your voice!
Maxine K.
signed just now
Adam B.
signed just now
Assalamualaikum warahmatullahi wabarakatuhu,

As members of the Muslim community of Greater Columbus, the donors, the volunteers, the taxpayers and the attendees to Allah's house for worship at Noor Islamic Cultural Center, located on Wilcox in Dublin Ohio. We, the community, who fund it's projects, keep it's lights on, it's water running and it's employees paid at high salaries, DEMAND that the board meetings be made PUBLIC. Anyone from the community who has a concern or question, or just wishes to attend, can attend. In addition, they can question and request information on any topic concerning the masjid and any of it's current and future projects.
This masjid is a non-profit organization. It is run by the community, for the community and is not a personal property of anyone or any group. Therefore, it shouldn't be handled in the interest of a few select people or a certain group.
Community members have the absolute right to attend any and all board meetings. Coupled with, being a part of anything that concerns them or their continuous donations that they have made. Many attempts have been made to contact the elected board members about board meeting timings and locations but unfortunately, NO responses have been given. We refuse to be continuously ignored. It is through Allah's swt grace and our hard earned money that this Masjid is standing. We donate, therefore we have a right to attend board meetings.
It has become overwhelmingly evident, that board members do not want community involvement other than donations and volunteering at a minimum, under certain ranks or committees.
It is very dangerous in Islam when one certain group or one certain mindset controls all aspects of an Institution that serves tens of thousands of many mindsets. This is not Shura, and it is not the Sunnah of the Prophet salla'allahu alayhi wasalam.


Again, this is to demand the board meetings be made public for all community members. Their times and locations should be made public by listing the meeting dates, times, and locations on the NICC website. As well as, immediately updating the website when anything changes. Community meetings held once or twice a year provide a quick and general update, but are not an effective form of transparency and keeping the community up to date at all times.

Prophet Muhammad peace be upon him said:" if anyone among you see wrong doing, you must change it with your hand, for if you are not able then with your voice, for if you are not able then with your heart".
We are beginning to change it with our hands. Please sign this petition to support open meetings and circulate this petition to other community members!
JazakhumAllah Khairan