Your Constituents are Requesting your Co-Sponsorship and vote for U.S House Bill HR-2254 and U.S.Senate Bill S-1939, Agent Orange Equity Act of 2009
20
people have signed this petition.
Add your name now!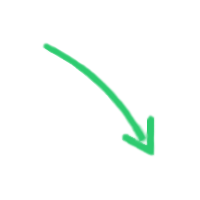 20

people

have signed.

Add your voice!
Maxine K.
signed just now
Adam B.
signed just now
The Veteran's Administration's bureaucracy has seen fit to deny disability benefits to approximately 600,000 Vietnam Navy Veteran's, who were exposed to the deadly toxin, dioxin. This poison is a by-product, which is created when the herbicide "Agent Orange" is manufactured.

Some 20,000,000 (Twenty Million Gallons) were applied to the jungles of Vietnam to facilitate military operations. The herbicide which, when applied to the land, foliage, or other areas, was transported to rivers, streams and tributaries of Vietnam. Subsequently, the material worked it's way into the contiguous waters of the Republic of Vietnam (blue water). Evidence of this can and has been seen in sea life for years after the discontinuance of the chemical in (according to the military) 1972. However, our sailors continued to operate in the waters off shore until our military withdrew in April of 1975.

As is common with naval vessels, seawater is distilled to create drinking water for our men and women aboard ship. In addition, food is prepared with the same water. Studies have shown that Dioxin is not removed during the distillation process. In fact, lab studies designed to replicate the distillation process, prove that Dioxin concentrations are INCREASED exponentially.

Many of these veteran's have already died from their illnesses, leaving families without any source of income. Tens of thousands veteran's, who cannot work due to disabilities, have little or no health insurance, mounting debt are denied benefits which would help feed and clothe their families, make disability modifications to their homes, provide them with medical equipment and modified vehicles to increase the enjoyment of their lives.

There is a mountain of evidence to show that a wrong needs to be righted. Please take the time to visit the links to the right of this page. You will find out just how much information there is to show that these veteran's were in fact exposed. If you haven't done so, please co-sponsor the bill currently in committee in your respective house of congress.

Signed,
Your Constituency.....


Sponsor
Bernie M. Thames 1860 Gardner Drive Lapeer, MI 48446 810-895-5015
Links