Block the proposed W.O.L.F. sanctuary move
182
signers.
Add your name now!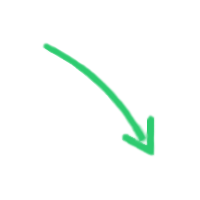 182

signers.

Almost there!

Add your voice!
Maxine K.
signed just now
Adam B.
signed just now
Neighbors,
As you may have heard, the Wolf Sanctuary is trying to relocate to 16278 W County Road 74E. Right in between the Red Feather Highlands and Glacier View Meadows neighborhoods. Are you ready for the following?
1. A visitor center with 3-4 guided tours per day
2. 3-4 Yurts for overnight staff
3. 60 Wolf hybrids in Pens located to within 100' of neighboring properties
4. The associated constant howling and odor problems
5. Current elk, moose, turkey and deer migration routes and habitat disrupted by development of Wolf hybrid pens on the 180 acre property.
6. Polluted stormwater runoff from Wolf pens that have little or no vegetation left.
Pictures on their website clearly show the lack of vegetation inside the current pens.
7. Large fences visible from the road
8. A commercial operation with gift shop and public memorial gardens
9. Possible safety issues with escaped animals
10. Possible safety issues with an entrance on a curvy road
11. Lower property values
There is a long history of neighborhood complaints at the current Rist Canyon location.

I feel these plans are going to seriously affect the character of these two neighborhoods and the area in general. We moved here for a reason. I understand these animals need a shelter, but why not locate them somewhere much further from a populated area?
If you are opposed to the move, please sign and share this petition.
Also, check out http://www.quietmountains.org/ for more info.